The Omey Races 2022
**14th June edit: We're sorry....we've just heard that, due to difficulties in obtaining insurance, the Omey Races 2022 has been cancelled.**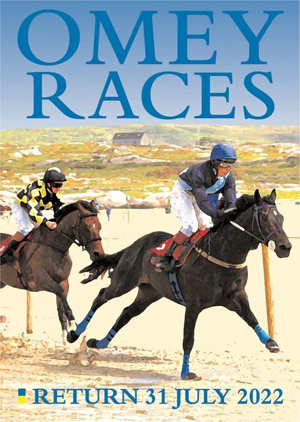 The Omey Races 2022 take place on Sunday, 31st July, as always on Omey Strand.
Low tide on the 31st is at 1.30pm; so expect the action to start in the early afternoon (exact timing depends on the tides, and on how long it takes to set everything up during the morning.
It's a grand day out, and always well attended, by locals and visitors alike.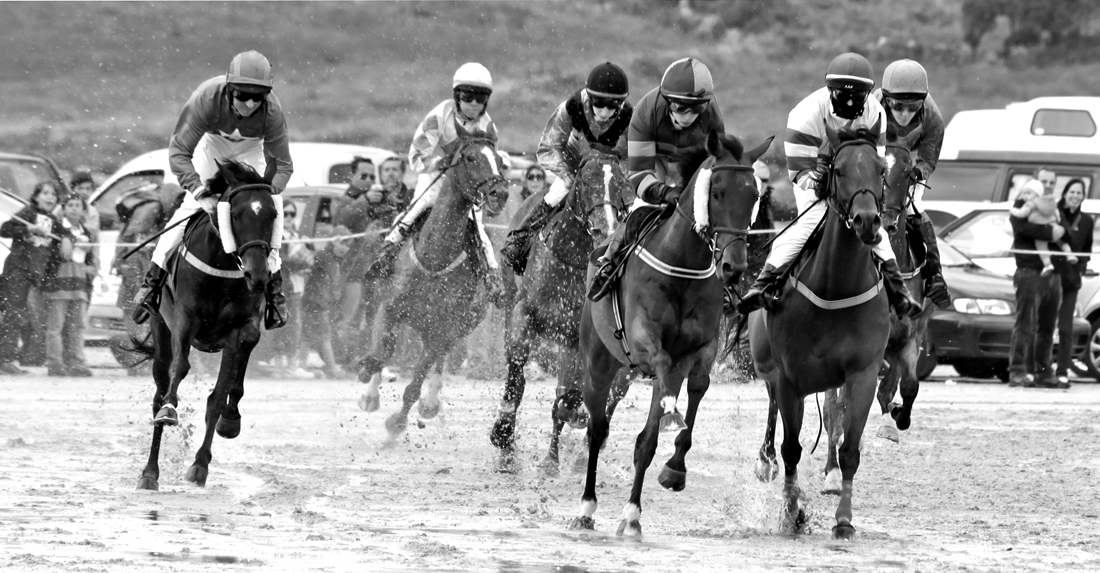 Competing for the glory - at the Omey Races