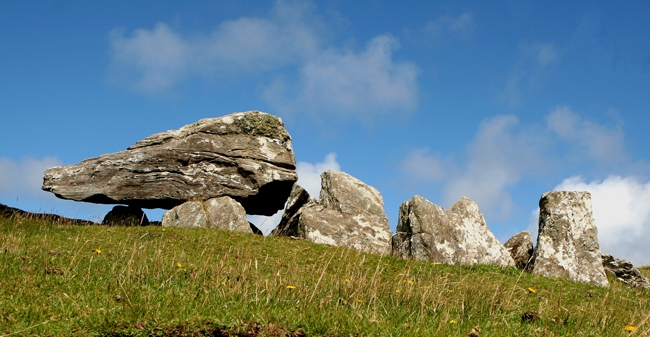 There really is an enormous wealth of historical and archaeological resources all around the Aughrus Peninsula; some of it is described in the books listed on the "Further Resources and Reading" link in this website.

Wedge tomb on Cleggan Head (ph. Heather Greer)

For a more hands-on experience - and an opportunity to have the history and ancient monuments dotting the countryside - Micheal Gibbons (Clifden-based) is a true expert, and a great guide both for walking and for archaeological tours. For Michael Gibbons's own website, click here.