There are many resources from which to draw further information, and below we provide you with a small selection of reading material relevant either to our area, or to Connemara.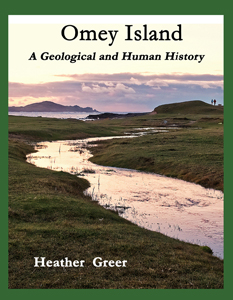 - "Omey Island: A Geological and Human History" by Heather Greer (publ Connemara Doorstep) aims to provide a comprehensive and readable account of the origins of the island, and of all that's known of its long history - including prehistory, the monastic settlements of the 6th to the 9th centuries, the Viking pericod, late medieval, Elizabethan and Cromwellian, up through the 19th century famine years and the island in the modern era. Available to buy in Sweeney's, as well as in The Clifden Bookshop and All Things Connemara in Clifden, and at Cottage Handcraft on the N59 Letterfrack Road.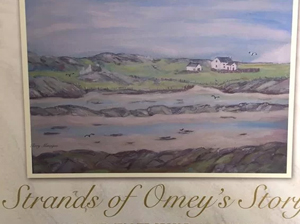 - "Strands of Omey's Story" by Bernadette Conroy (Connemara Island Publications) also provides a history of Omey and its people. Available in Sweeney's and bookshops in Clifden.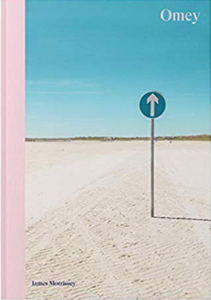 - "Omey Island" by James Morrissey (Crannog) collects the stories of former island residents, recounting life on the island. This book represents an important collection of first hand stories from island residents, which will prove to be invaluable for generations to come. Available locally and in The Clifden Bookshop and All Things Connemara in Clifden.

Certain incidents define a place forever; (as the American novelist, Cormac McCarthy wrote, "Doomed enterprises divide lives forever into the then and the now" [The Crossing, 1994]). It's probably true to write that the terrible storm in October of 1927, which claimed so many lives of fishermen on the Aughrus Peninsula (especially the tiny village of Rossadilisk), on Inishbofin, and in Co Mayo to the north, is one such defining incident for the peninsula. It has become known as the "Cleggan Bay Disaster", perhaps unfairly given that others died as well - but it destroyed Rossadilisk and decimated Inishbofin's community also.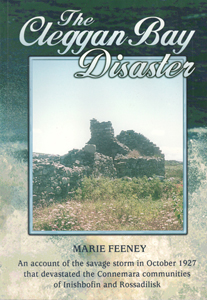 Local woman Marie Feeney has produced a fine book on the storm, those involved in it, its effects on the community, and the generally ineffectual response from the Irish government afterwards to provide assistance to family survivors. A Grandfather of Marie's was caught in the storm; so Marie had both a special interest in producing such a definitive book on it, and an inside knowledge of the storm and its aftermath. Called "The Cleggan Bay Disaster", the book is available locally and in Clifden, and it's well worth obtaining and reading. See Marie's own website at https://mariefeeney.ie/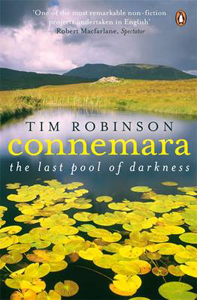 Tim Robinson was for many years very closely associated with Connemara. His map of Connemara is famous and is a wonderful source of information; he tramped the length and breadth of Connemara to make it, which means he probably knew more about this region than anyone else!
He has written extensively, and his books are very well-known. All are worth reading. However, one is of particular relevance to the Aughrus Peninsula and to this area within Connemara. It's "Connemara: The Last Pool Of Darkness", Dublin: Penguin Books: 2008. The whole book should be read, of course, but the following chapters will be of special interest to visitors to the Aughrus Peninsula and environs:
"Twilight on Old Stones": About Ballynakill, right beside the Peninsula

"An Ear to the Earth": Much interesting detail about Cleggan Head and the ecological approach to farming sheep on Cleggan Head. Also, other parts along Cleggan Bay, including Rossadilisk

"Refloating Inishbofin": Well...obviously, about the island of Inishbofin...

"In the Mist": Aughrus, Aughrusbeg and the lobster fishery

"Plague and Purity": High Island, off the Peninsula (artist Margaret Irwin has produced marvellous prints from High Island; and see other references below)

"Sometime Island": Omey Island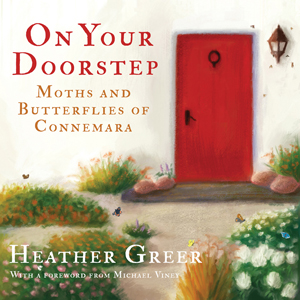 If you're interested in butterflies and moths, "On Your Doorstep: Moths and Butterflies of Connemara", by Heather Greer, will be of interest to you. Heather lives on the Aughrus Peninsula (and, by the way, created and maintains this website, as a voluntary contribution to the community). The unspoilt countryside of this area - and its mixed coastal, meadow and bog habitats - supports a wide range of moths and butterflies, and it's really well worth while to keep an eye out for these on your rambles, or indeed around your doorstep at night.
Available in Sweeney's shop, and in shops in Clifden and elsewhere.