COVID-19
Please note that during the Covid-19 crisis things are changing rapidly, and the information below isn't correct.
HOWEVER...we're delighted that Sweeney's (Claddaghduff) and Oliver's (Cleggan) are open again, complying with the restrictions/regulations. Others will follow.

The Aughrus Peninsula actually boasts (if that's the correct word) FIVE Bars - four in Cleggan, and one in Claddaghduff. Many of these provide not only a range of drinks and beverages, but also a varied menu of food. Cleggan is rightly famous for its seafood, especially its shellfish; and Connemara is also justly famous for its lamb, bred and fed on the unique mountain pastures of the region.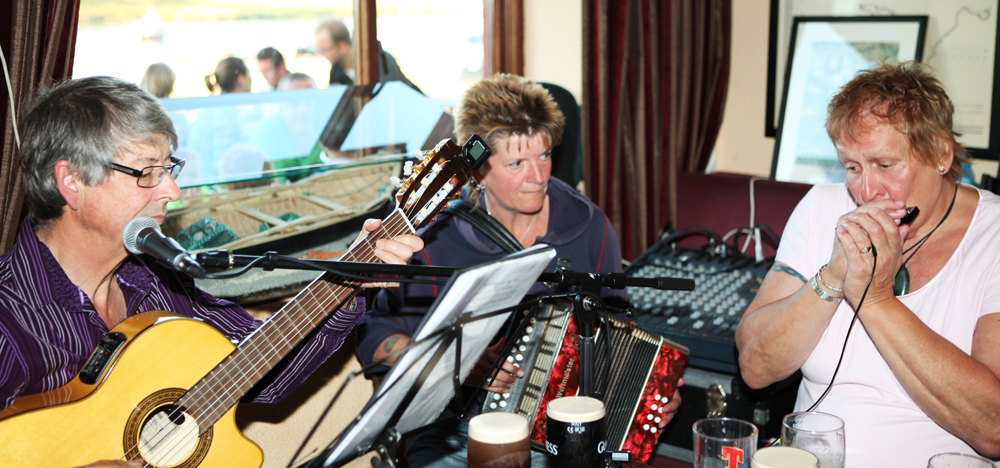 AND people in Connemara, as elsewhere in Ireland, have a great love of music. During the visitor season, you'll find a variety of music, song and sometimes dance, in the Bars in Claddaghduff and Cleggan.
Click on the links at the top of this page, to read more.