Traveling by Car? Bus? Train? Find some tips and links below.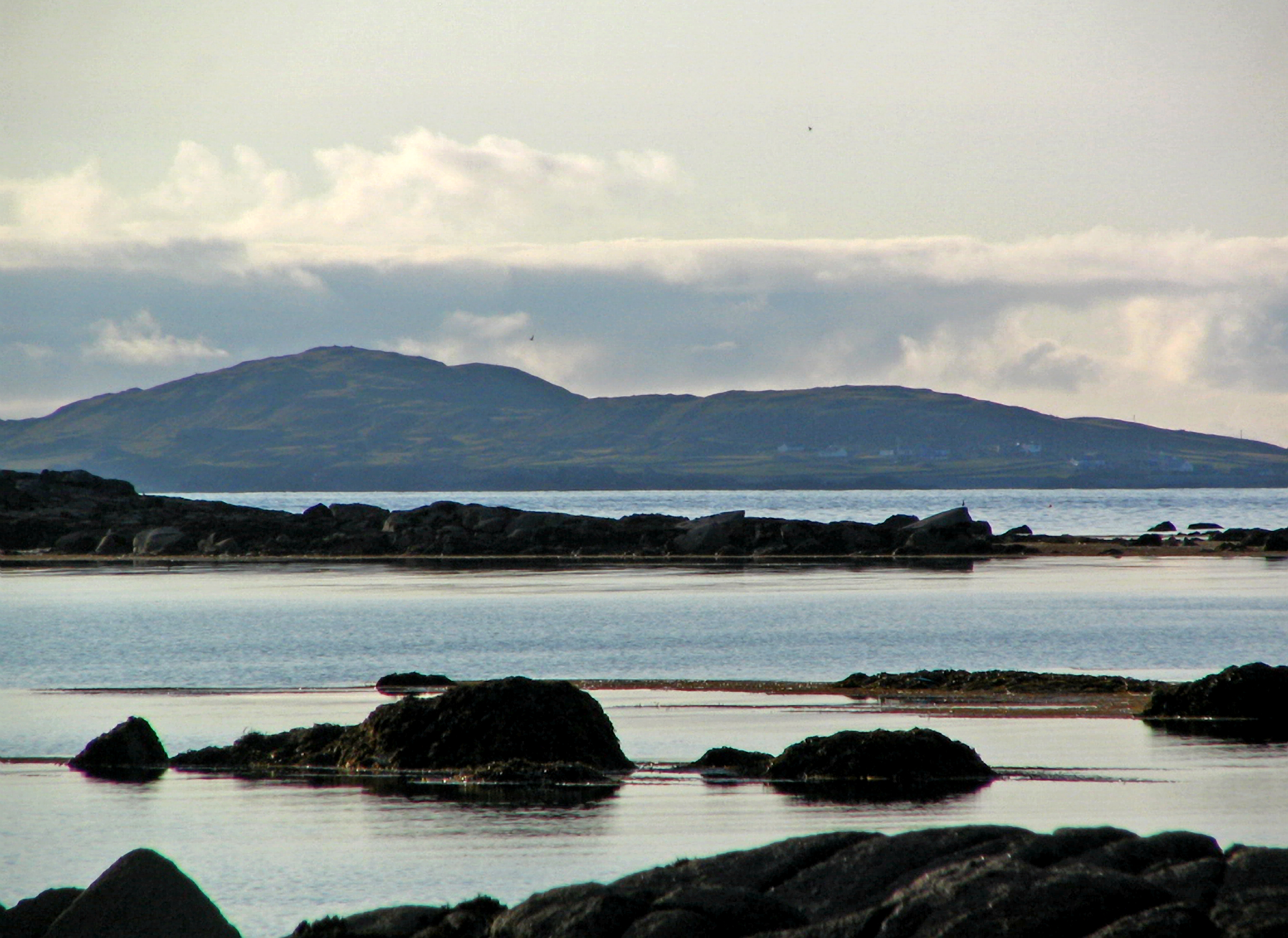 And did you know...you can travel all the way from Dublin Airport to the Aughrus Peninsula - easily! - by taking a bus. Hire a bike here and you won't need a car at all...

By car from Galway city: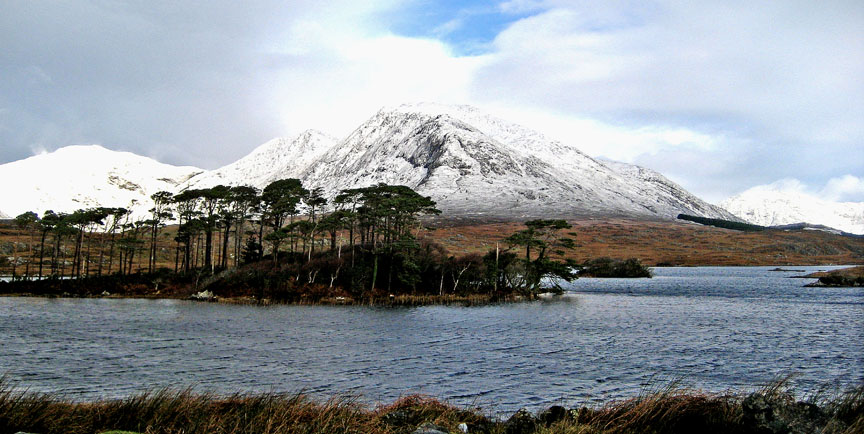 From the N6, look for the N59
At Clifden, stay on the N59
Take the LH turn marked for Claddaghduff & Omey Island
OR Take the next turn for Cleggan (Inishbofin)
As simple as that. 90 minutes from Galway city to Clifden. 15 minutes to Claddaghduff or Cleggan.

The Automobile Association's (AA) Route Planner is a useful tool

BY BUS OR TRAIN:
Citylink, a private bus company, operates a number of services daily, from Galway city (departing the Coach Station in the city centre) to Clifden, and on to Cleggan.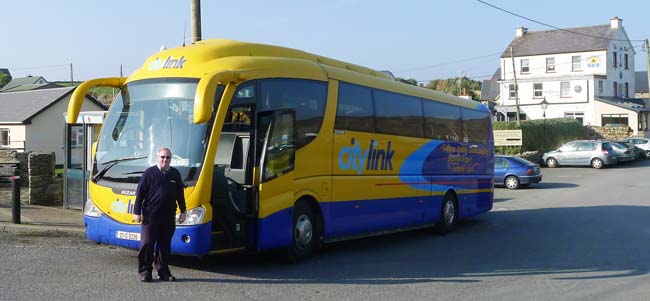 Dermot, one of your friendly Citylink drivers, beside his bus, at Cleggan.
Citylink offer a frequent & comfortable bus service from Dublin Airport to Galway city coach station. The Citylink bus to Clifden and Cleggan (on the Aughrus Peninsula) goes from that same coach station....easy! Their mainline coaches have WiFi and toilet.

For Citylink's Home Page click here.
The timetable for Galway-Clifden-Cleggan and return can be found and printed here.
Another private bus company, GoBus, also operates regular services between Dublin Airport, Dublin City Centre and Galway City centre (though not to Clifden or Cleggan); find GoBus here.
Bus Eireann buses also have services to Galway and to Clifden, though none to Cleggan.

Finally, Ireland's rail service (Irish Rail, or in Irish, Iarnrod Eireann) operates a train service between Dublin (Heusten Station) and Galway City; for details, click here.