The Aughrus Peninsula is just 90 minutes from Galway city and 15 minutes from Clifden, the 'capital' of Connemara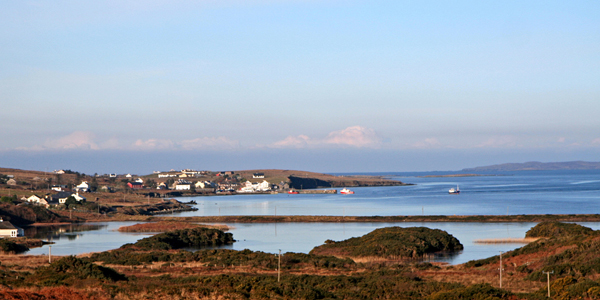 On the NE side of the peninsula lies Cleggan fishing village and Cleggan Bay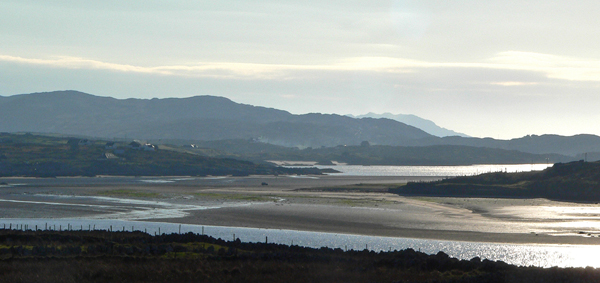 On the SW, the village of Claddaghduff, and Omey Island and Strand
There are lots of other lovely locations on the peninsula - Sellerna, Rossadillisk, Aughrusbeg, Aughrusmore, Cleggan Head... .....LOADS to explore
Here, we call it 'Aughrus'. Some spell it with an 'i' - 'Aughris'. We favour the 'u' because the Ordnance Survey maps use that spelling. And there's an 'Aughris Point' further north, in Co Sligo.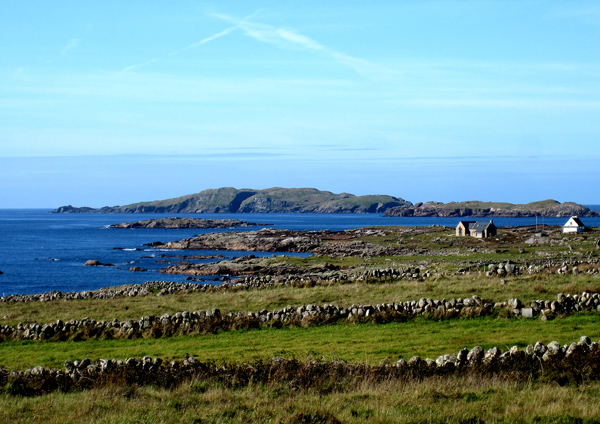 This is our Aughrus Point (with Friar and High Islands lying off the Point).

The placename 'AUGHRUS' means 'Promontory of the horses' - it derives from the older 'Each-ros'.
The old Irish 'each' (horse) is shared with Sanskrit, Greek, Latin and Old Saxon, and 'Ros' or 'Ross' means 'headland'.
It's well named. We have lots of horses - the sturdy Connemara Ponies of course.

This area has been inhabited by humans for 7,000 years. The fine neolithic tomb (left) is on Cleggan Head was built perhaps 4,000 years ago.
BY THE WAY... We'd LOVE you to like us on FACEBOOK