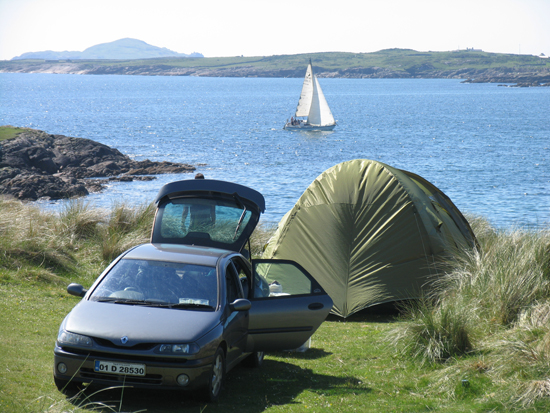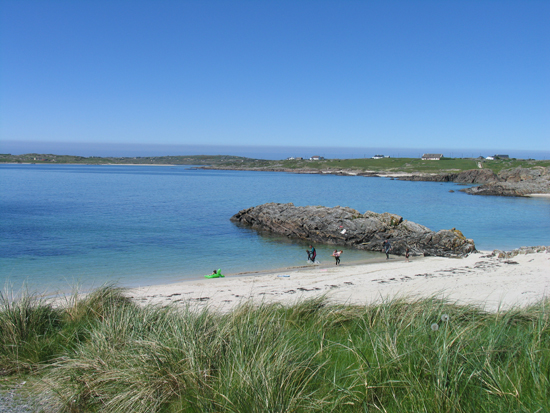 ACTONS ECO-PARK:
'Discover the peace of nature amounst the dunes'
Welcome to Actons,the sustainable ecological approved campsite by the sea. Nestled amongst the sand dunes on the Western fringe of Connemara, County Galway.The ecological site offers campers eight hectares of Machair habitat biodiversity with unparalleled panoramic Atlantic seascape views. Just ten minutes from Clifden town, Actons is located beside the local village of Claddaghduff on a safe, white, sandy, private beach in

walking distance to the stunning tidal island of Omey.

Operated on a sustainable, green, environmental & ethical basis, the campsite is in harmony with nature. Rich in biodiversity with interesting flora & fauna to be seen throughout. If you are a passionate camper and looking for a truly unique campsite on a 'ecological machair habitat site' with all the attractions of 'wild camping,' combined with the safety and comforts of a modern camping park,our campsite is just what you are looking for.The picturesque coastal beach front site offers the perfect base for exploring Connemara. Click here to access Actons' website (note that it is actually called 'Clifden Eco Beach Camping and Caravanning Park').
SHANAHEEVER CAMPING AND CARAVAN PARK:
Shanaheever Camping and Caravan Park is another camping and caraven site, near to, though not on, the Aughrus Peninsula. It's much closer to Clifden, accessed by a turning to your right from the Galway-Leenane-Westport N59 road. It caters for tents, caravans and motor homes, but don't provide mobile home sites, or chalets. They have an extensive range of facilities, and their website says that they "pride themselves on their traditional family style approach in welcoming visitors old and new to the park". Click here to visit their comprehensive website (note that it is actually called 'Clifden Camping and Caravan Park' - we mention this because the names of this and the above park are so similar!).
CAMPING OUTSIDE OF ESTABLISHED CAMPSITES:
We don't want to spoil anyone's fun or freedom - the last thing we want is 'to rain on anyone's parade' - but, in general, visitors are encouraged to enjoy the land and the landscape, but to:
Be sensitive about camping on land that is ecologically important and especially land that is either part of an S.A.C. or privately owned
A considerable number of places are now forbidden for camping; camp there at your own peril.

Be aware of actions that would damage the environment (e.g. campfires lit on the ground cause damage to the grassland and wild flowers that lasts for years; dumping the content of chemical toilets does irreperable damage to the environment)
Remove any litter or trace of your presence, when you leave the area (much of the litter you will see on beaches and the like has either been washed ashore from the wide Atlantic, or left behind by careless visitors)
Respect fences and boundaries obviously placed there for farming purposes - respect what is clearly private property
Help in any way possible to protect the natural beauty and ecological nature of the area