Disclaimer: This is an information website, with no business or other connections with the establishments mentioned or described herein. We take no responsibility for the accuracy or correctness of any of the information or views on these pages.
If you find the accommodation you were looking for, on this website, do let us know. And, more importantly, please do tell the person whose service you are using as a result. THANKS!

The many Bed and Breakfasts (B&Bs) on the Aughrus Peninsula are mostly centred around the village of Cleggan. Many of them close during part of the winter months, but of course sone remain open the year round, and others will accept groups during the off-season - we believe that Connemara in general, and the Aughrus Peninsula in particular, has much to offer the visitor the year round - have a look at the link to "Aughrus Peninsula The Year Round"!
Here is a selection of B&Bs on the Peninsula (starting with those in Cleggan Village, and working further out from the village along the Peninsula):
Oliver's Seafood Bar and Restaurant, right in the heart of Cleggan Village, is an institution in its own right, offering a comfortable and friendly bar, bar food, other menus (check out our "Pubs Restaurant Entertainment" link in the main menu), a fine restaurant during the busier season, music and other entertainments....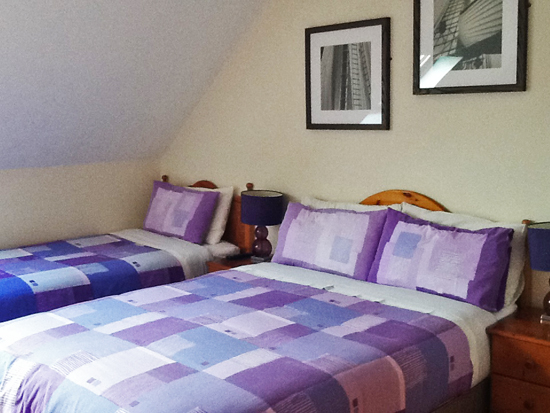 ...and a comfortable, quiet and convenient Bed and Breakfast, just yards from where the buses stop, and right on Cleggan Harbour. Oliver's proprietors are Noreen and Peter Higgins, and they will offer you a fine and friendly welcome. Click here for details.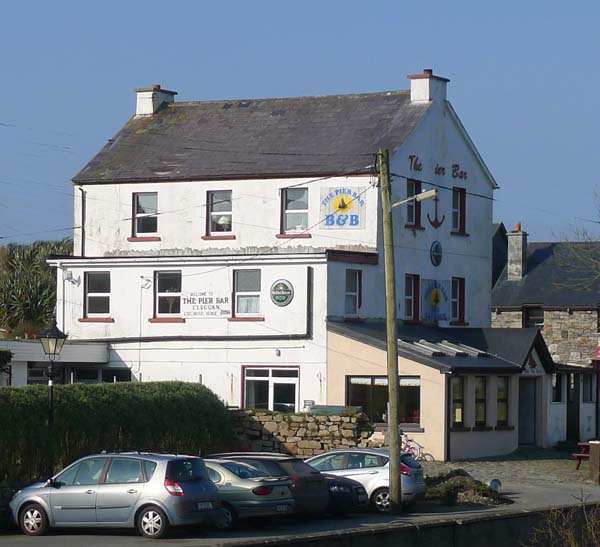 The Pier Bar in Cleggan, also offers year-round B&B. They don't have their own website; so phone Bernie or Chris at +353-(0)95-44718 for further information.
The award-winning, family-run Harbour House is also right beside Cleggan Harbour. Harbour House offers fine facilities, every detail overseen by Loretta O'Malley, and you can read all about it here. It's approved by B&B Ireland and by Failte Ireland (Ireland's tourism Authority). It's a modern, comfortable B&B, with all of its bedrooms en-suite, and a quiet, elegant sitting room/lounge at visitors. disposal. (Note: at this time we're unsure of the booking arrangements for this guesthouse, but it really is worth checking out.)

Hazelbrook Farmhouse Bed & Breakfast website says that it's just five minutes walk from Cleggan village, but we think that is more like only three minutes! Jospehine de Courcy, herself very active in all aspects of promoting Connemara tourism, looks forward to welcoming you. Her husband, PJ, also operates a coach service and is only too happy to arrange to bring groups of walkers, anglers, hillwalkers, or just people who want to enjoy the beautiful views, wherever they wish. Details here.
Cois na Mara is an Irish Tourist Board approved Bed and Breakfast just a 5 minute stroll from Cleggan (in the Claddaghduff direction).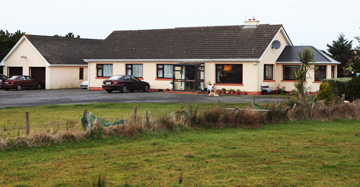 Cois na Mara B&B is run by Bernie and Willie Hughes, a really friendly couple who will make you feel instantly at home.
"Cois na Mara" means "Beside the Sea", and in this case it really IS: beside Cleggan Harbour, and also right on the turn down

to the truly beautiful Sellerna Beach with its golden sands and safe swimming.
So you can easily wander along to Cleggan village and its bars and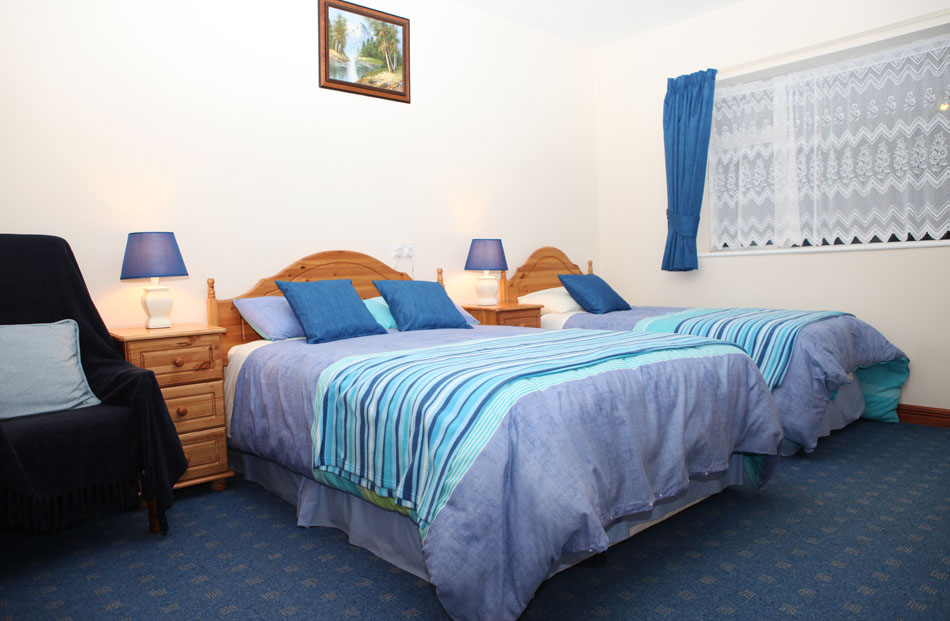 restaurants; take an evening stroll along Sellerna, admiring the views across the bay; use Cois na Mara B&B as a base for exploring the area; or just relax in one of their comfortable bedrooms, or in their sitting room for guests.
Click
HERE
to email Bernie for information; or visit their own website:
www.coisnamara.net
.