New books on Omey Island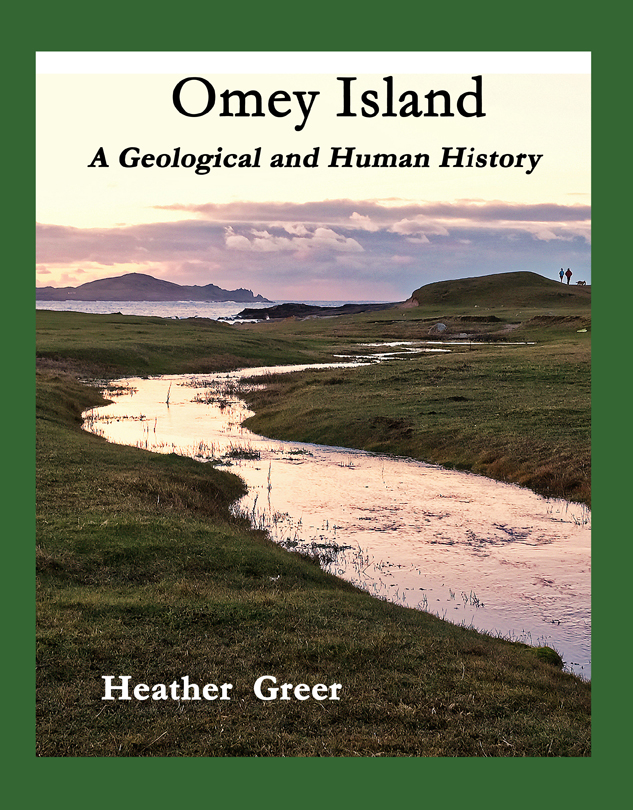 OMEY ISLAND - A GEOLOGICAL AND HUMAN HISTORY
, by Dr Heather Greer, was published in October 2018. This book presents much new information and analyses of aspects of Omey Island that have never been accessible to the public before.
You can read more about it, and buy it online
HERE
. So...there! That's a Christmas present or two sorted for someone who has a love of Connemara.
Part One sketches out the geological development of Omey Island (set in the context of the geology of Connemara) - it presents never-before published information on the Omey Granite, for which the island and the outer half of the Aughrus Peninsula is famous.
Part Two explores the 5,000-year long human history of OMEY ISLAND, from early pre-history up to the present day. Once again, there's a great deal of material never before made available to the public, especially relating to the early medieval period but also tracing the ownership of land on Omey from 1,000AD up to the present.
A short Part Three examines the threats facing the island, and ponders the question of when Omey will cease to be.

The book also presents Omey Island's history within the broader context - of Connemara, of Ireland, and indeed of the world. The perspective is that Omey Island has always interacted with, and been influenced by, the outside world. So Omey's development and history can only be understood by considering it as a part of a whole. Even massive events such as the waves of emigration from Connemara must be understood in the context of a desire for liberty - a desire fueled by the Enlightenment, by the French Revolution, by America's struggle for independence, and by major political movements within Ireland such as O'Connell's struggles for Catholic Emancipation and for Repeal of the Act of Union. While famine and despair may have been the drivers, these bigger events made emigration and the dream of a new life seem feasible.

The other book due for publication is by James Morrissey. At its centre is a more 'ethnographic' approach: chapters dealing with accounts of the history of a number of families originating from Omey Island. There are other subjects covered - for example, a botanical study of different areas for plant life across the island; and an account of the strife toward the end of the 19th century arising from the presence at that time of a Protestant Mission on Omey.
The two books should be complementary to one another. Do look out for them. How about one or both as a Christmas present for someone you know who loves Omey Island? Maybe a present for yourself, even!