FUN TRIATHLON 2015
PHOTO GALLERY FROM THE DAY IS NOW UP - SCROLL DOWN A LITTLE BIT!

The Fun Triathlon is a great favourite amongst the summer events in this area, because it encourages athletes of all ages (adults only, though, for safety reasons) and levels of ability to participate.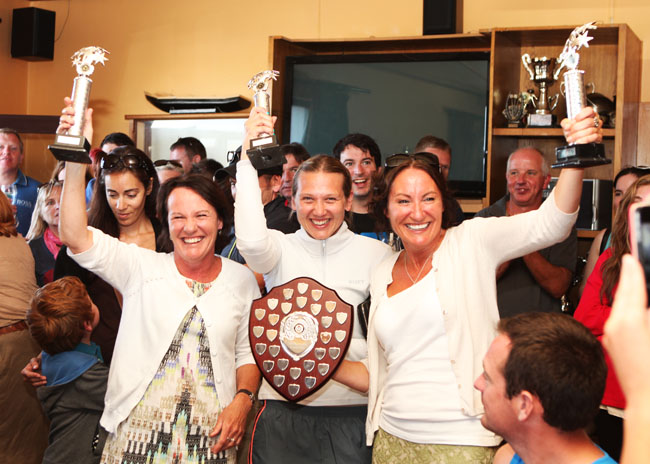 It's mainly a 'relay' triathlon - which is to say that different members of a team undertake the swim, the cycle, and the run. And it really is great fun - which is NOT to say that the participants don't take it seriously!
Each year the swim leg alternates between Claddaghduff (by Aughrus Pier) and Cleggan Harbour. This year is the turn of AUGHRUS PIER.
The 2015 Course Map is below; and beneath that is a downloadable file of the course which you can print out, and use to help get you ready for the big day: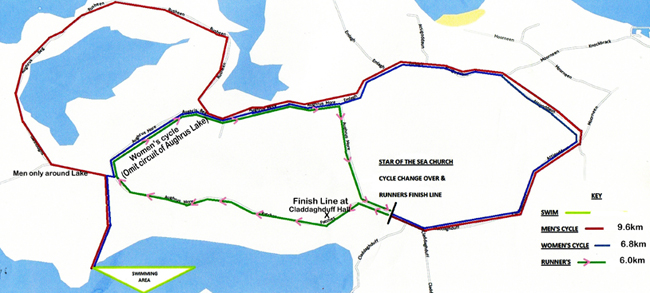 Well, it was a grand day of fun! Thanks and well done to Kenneth De Lappe and all the stewards! Have a browse through the photo gallery from the day - at bottom of this page:

ENTRY: €30 per team (3 people, men, women or mixed)
REGISTRATION: Claddaghduff Community Hall, 4.00pm sharp

START: TBC

Strictly for over 16s

For more information on this event, you can phone or text the key organisers:
- Kenneth De Lappe: 085-746-8512

- Marie Dickinson: 086-407-3350
- Tina Shannon: 087-794-2972