CLEGGAN ICE PLANT REMOVED AFTER YEARS OF EFFORT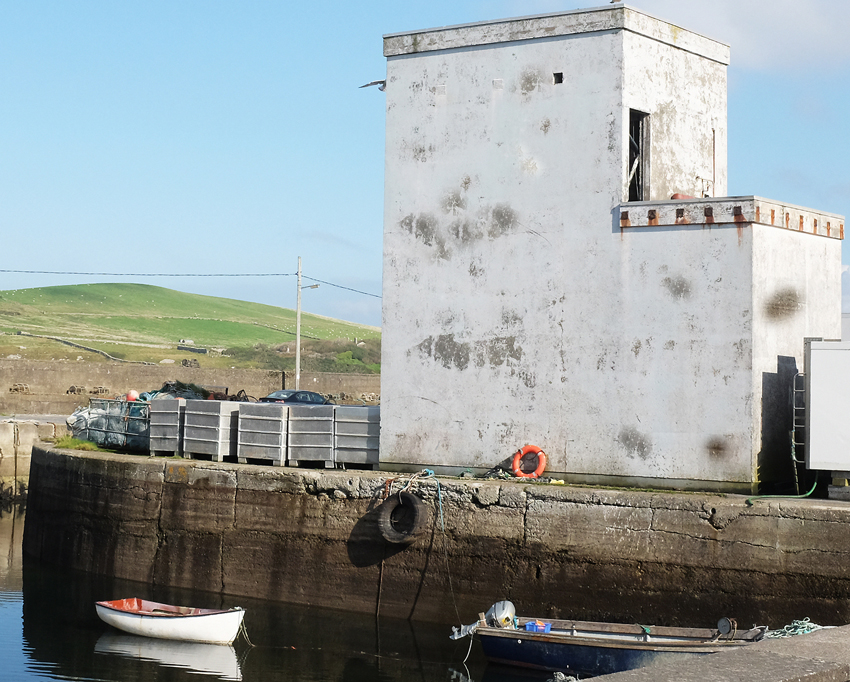 FOR MANY YEARS, Cleggan Harbour was dominated by an immense, long neglected concrete structure - which was the old ice plant, erected by the Fisheries Authority (BIM) decades ago when large quantities of white fish were still being brought into Cleggan.
When the white fish went, the plant closed but the building remained.
There followed years of efforts to have the building removed, since it served no purpose (and couldn't serve any, as it was located in a flood area). After petitions, lobbying, letters, threats, cajoling, meetings with consultants, BIM finally gave the green light for the removal of the structure.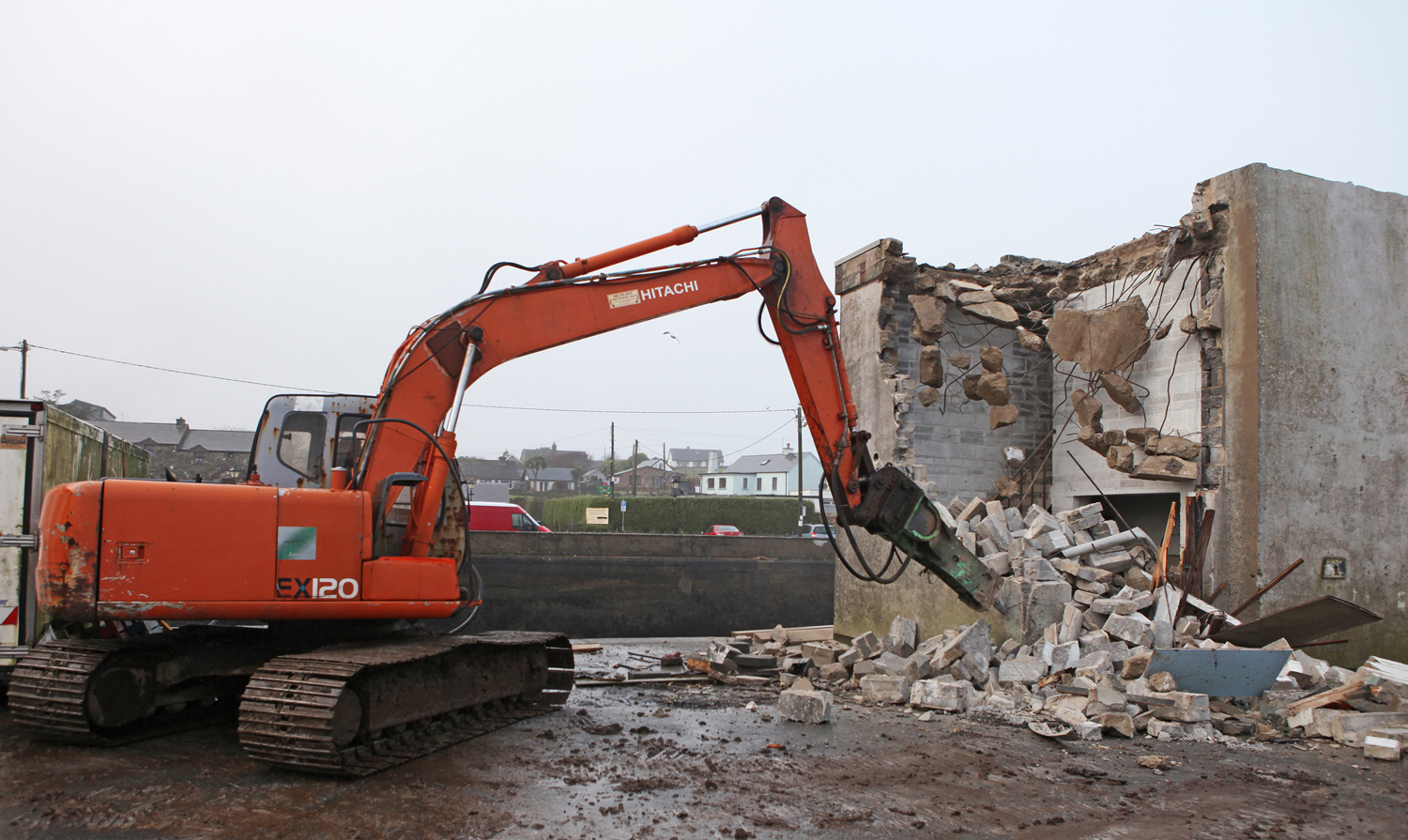 Cormac McDonnell Construction, of this peninsula, was awarded the contract, and work commenced in December 2017.
This image shows local man Brendan Coyne hard at work, removing the walls....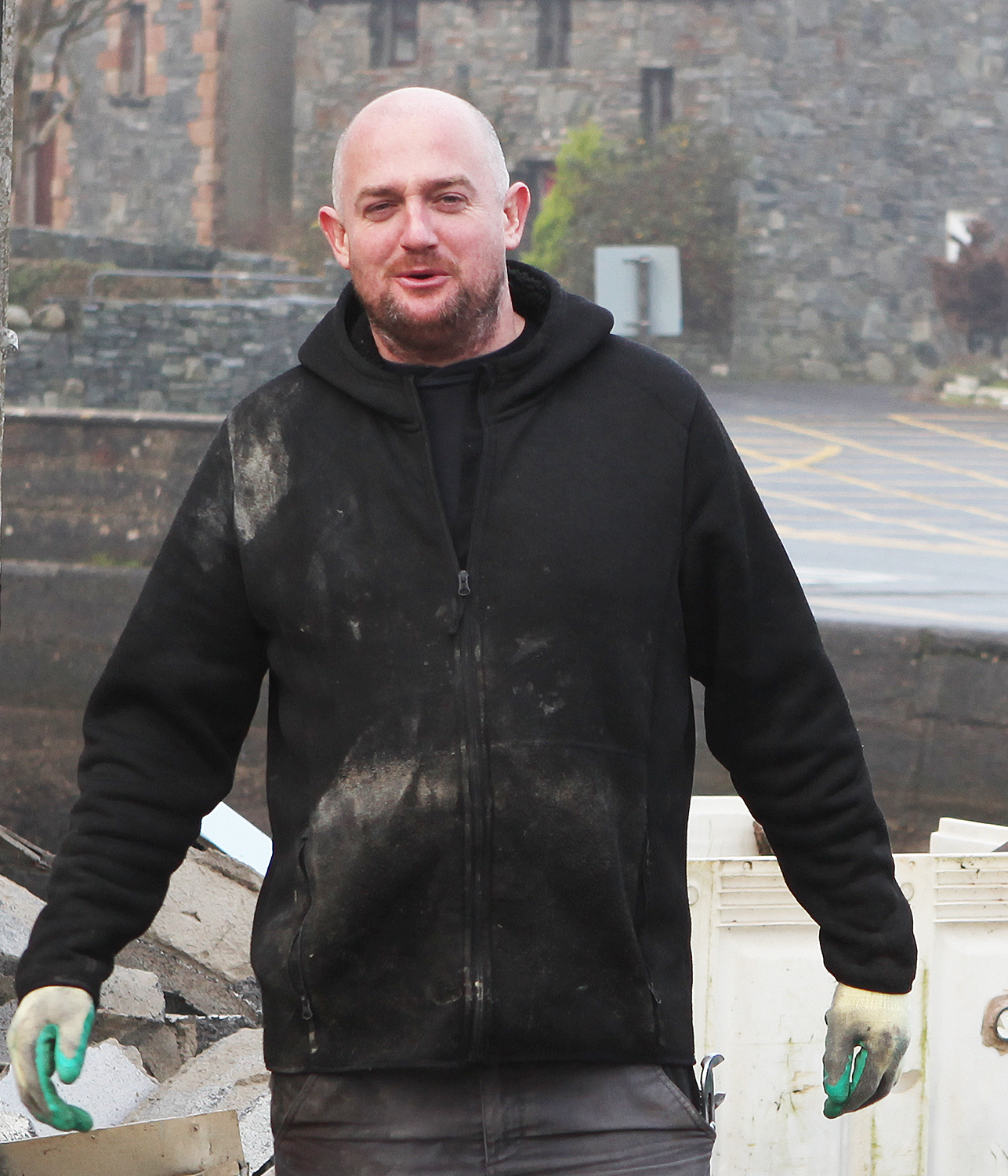 ....And this is Cormac, pitching in, and overseeing the demolition work.

By the end of the year, the plant had disappeared. Take a look at the 'before and after' photos below - we think it was worth all the effort!


We hope you'll agree.