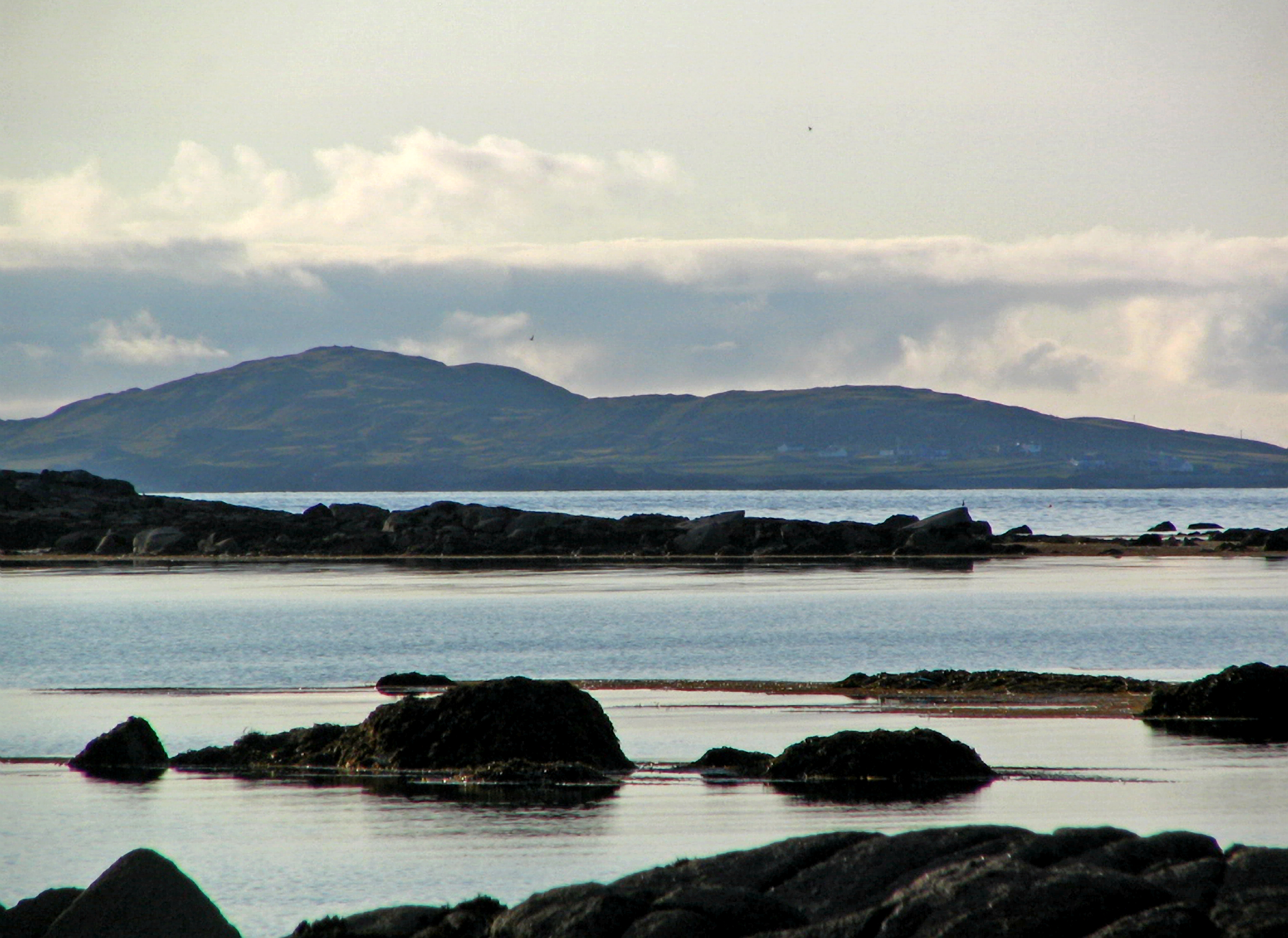 The AUGHRUS PENINSULA is eight miles to the North-West of CLIFDEN, the capital of Connemara - only about 15 minutes by road, and yet it feels so much farther away! Reaching us is easy! Read on for instructions on reaching us by car, bus/coach or rail.
DID YOU KNOW THAT, IF YOU ARE FLYING TO IRELAND INTO DUBLIN AIRPORT, THEN YOU CAN CATCH A BUS HOURLY THAT WILL BRING YOU STRAIGHT FROM THE AIRPORT TO THE COACH STATION IN GALWAY CITY; THEN WALK A FURTHER 20 METERS AND CATCH ANOTHER BUS THAT WILL BRING YOU ALL THE WAY TO CLEGGAN, 50 METERS FROM B&Bs AND BARS AND RESTAURANTS??? NO NEED FOR A CAR AT ALL!!! CHECK OUT CITYLINK'S SERVICES!
BY CAR: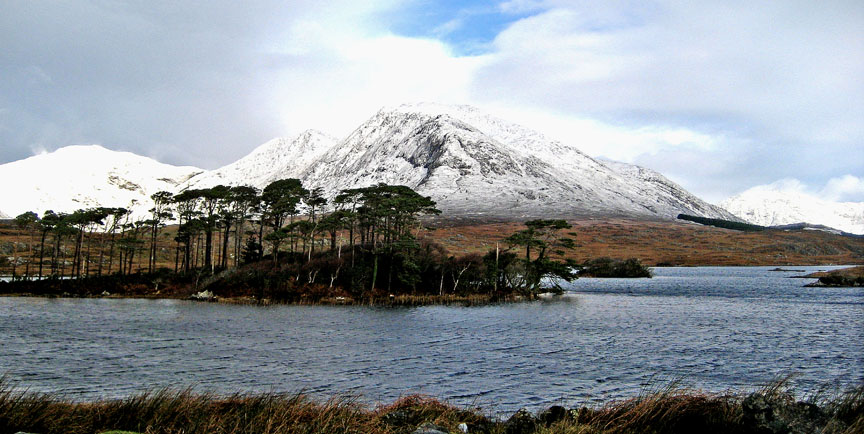 You reach Clifden from Galway city by taking the N59 Galway-Clifden-Westport road. Just before you enter the one-way system which is Clifden Town Centre (having passed a Lidl supermarket and an Oil Company filling station on your left, and an Aldi supermarket on your right), keep following the N59 by turning right - there is a Topaz filling station facing you, on the corner. Follow the N59, which is sign-posted for Westport and Leenaun, and you then have TWO options for how to proceed.
OPTION ONE is to take the left-hand turn, after some three miles, sign-posted for Claddaghduff and Omey Island. That route will take you along Streamstown Bay on your left-hand side and bring you to Claddaghduff.
OPTION TWO is to pass that sign, staying on the N59 for a further two miles and, just where the road swings to the right at the top of an incline, take the side-road - which is actually straight on - sign-posted for Cleggan and for Inishbofin. Carry on for approx three miles, and you will reach the small fishing village of Cleggan, at the head of Cleggan Bay.
WHICHEVER OF THESE OPTIONS YOU TAKE, if you keep on driving, the road will take you all around the Aughrus Peninsula. Option ONE brings you CLOCKWISE; option TWO brings you ANTI-CLOCKWISE. Both will bring you along breathtaking views of land and sea and islands.
It's that easy!
To reach Clifden (and on to Cleggan or Claddaghduff on the Aughrus Peninsula, the Automobile Association's (AA) Route Planner is very useful.
BY BUS OR TRAIN:
Citylink, a private bus company, operates a number of services daily, from Galway city (departing the Coach Station in the city centre) to Clifden, and on to Cleggan.

COVID-19 CRISIS: Citylink's website says that they expect to resume their bus service to/from Cleggan from JULY 31st. For more and accurate information, please check Citylink's website.

For Citylink's Home Page click here.

The timetable for Galway-Clifden-Cleggan and return can be found and printed here.
For travellers from Dublin Airport or Dublin City Centre, Citylink also operates hourly coach services between Dublin Airport and Dublin City Centre and Galway City. Their timetables can be found on their website, where tickets can also be purchased. The coaches are clean, and the mainline service coaches have on-board toilets and Wi-Fi.
Another private bus company, GoBus, also operates regular services between Dublin Airport, Dublin City Centre and Galway City centre (though not to Clifden or Cleggan); find GoBus here.
Check GoBus's website for up to date information during the Covid-19 crisis.
Bus Eireann buses also have services to Galway and to Clifden, though none to Cleggan. Check Bus Eireann's website for up to date information during the Covid-19 crisis.

Finally, Ireland's rail service (Irish Rail, or in Irish, Iarnrod Eireann) operates a train service between Dublin (Heusten Station) and Galway City; for details, click here.
Check Irish Rail's website for up to date information during the Covid-19 crisis.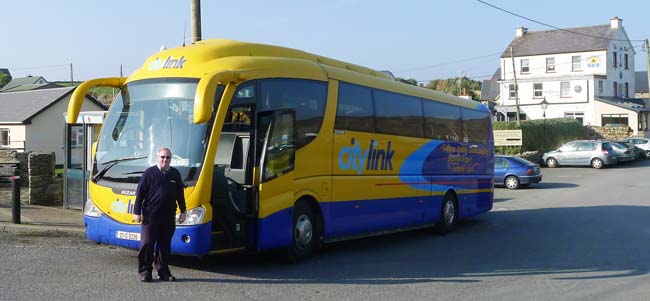 Dermot, one of your friendly Citylink drivers, beside his bus, at Cleggan.
Check out the Google Map/Satellite viewer below (shrink it by clicking on the "-" sign a few times, to see the whole Peninsula):