REGULAR SESSIONS
CLEGGAN:


Oliver's Bar in Cleggan provides weekly early Irish traditional sessions, every Wednesday and Sunday evening.


***PLEASE NOTE! OLIVER'S REGULAR SESSIONS - DURING THE SUMMER MONTHS ONLY****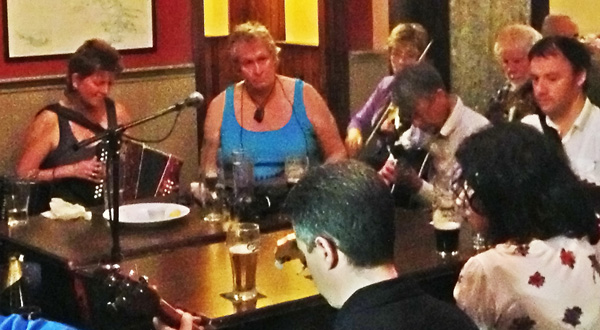 Every WEDNESDAY EVENING - 7.30-10.00pm - join Mary, Heather, Alan, Peter and friends...... for a grand night of traditional music, song. And, if you feel like joining in with a song or with a musical instrument of your own, you'll be made very welcome!
And every Sunday evening, relax to the music of Paddy Newman and Liam De Courcey - playing and singing from 7.00pm until 9.00/9.30pm.
Do come along; you won't regret it. It's one of the very few places where visitors who prefer an earlier session of music and song can come along and enjoy it all - and it's as popular with the very young as it is with the adults! AND you can enjoy the fun while you choose your evening meal from Oliver's "Early Bird" menu!!
For musicians interested in Irish music, DO also visit Mary's and Heather's www.IrishTunebook.com - which offers a range of books and CDs for learners, including tunebooks written in musical notation, ABC, banjo Tablature and in one case, concertina notation (Mary and Heather are part of the Oliver's WEDNESDAY sessions). The range includes:
- "Ten Years of Tunes" (Mary Lovett & Heather Greer): over 400 tunes written in musical notation and ABC, most arranged into 'sets'
- "Session Tunes" (Mary Lovett): tunes for banjo,andolin, written in tablature and ABC
- "The Concertina Diaries" tutor/CD (Heather Greer) - a book for those learning to play Anglo concertina; and our latest offering:
- "Which Way Is Up? The Irish Tenor Banjo" (Mary Lovett) - a brand new book (comlete with CD) for all who play or wish to play the banjo.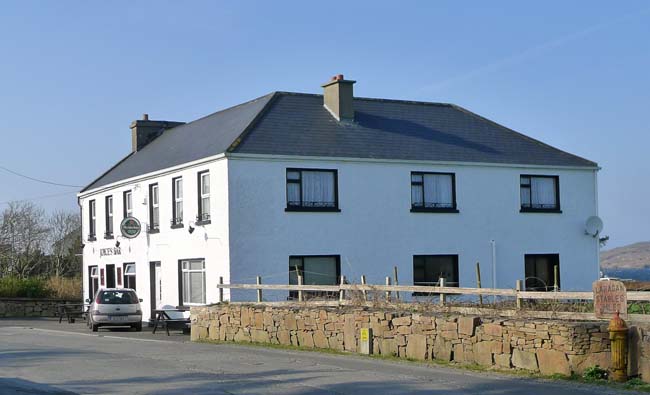 Joyce's Bar, on the edge of Cleggan Village, and right on the edge of Cleggan Bay, is where you'll find regular music and dance every Friday night, YEAR ROUND (late-ish...). It's a very popular destination, and you're likely to meet not only many of those living on the Peninsula, but people fond of dancing from all parts of Connemara.
Newman's Bar, also on the edge of Cleggan village, is a great venue to be, later on (from about 10.30pm) on Saturday nights, if it's good music and entertainment you're after. In fact, it's so popular that often during the summer months there's music on another night also (check with the Newmans about this). Newman's, run by Bernie and Richie Newman, has long been synonymous with good music; Richie is a very well-known musician and singer - equally at home with the banjo, guitar and mandolin - and he has a great voice and a lovely range of songs. DURING THE SUMMER MONTHS, check out Newman's on Thursday nights too, because you'll often find a grand session going on that night also! Sunday nights too, if there's a demand.

Locals and visitors alike come up to sing, or join in the tunes. Richie makes all of us sound good! And he is usually joined by well-known accordion player Eugene Barry, and often by other local musicians, on fiddle, banjo, mandolin, 'box', bodhran, spoons, concertina, harmonica....and of course singers and the occasional dancer! The action starts around 10.30 pm or so, and it's worth staying up for.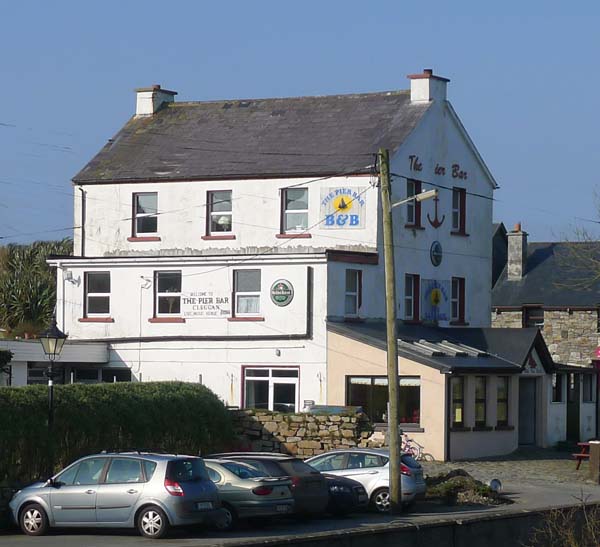 The Pier Bar, Cleggan,is also worth checking out, as they often mount music sessions of an evening, or even the occasional impromptu session laid on by musicians passing through! We hear tell of more or less regular music sessions of a Sunday evening during this summer - especially during the summer months. Lots of locals of all ages like to visit this venue for the craic; so head along to the Pier Bar and you'll receive a grand welcome, especially if you mention that you read about it here!
Visit (and 'Like' and follow) their Facebook page to find out what's coming up.

CLADDAGHDUFF:
Sweeney's Strand Bar has frequent musical events on Saturday and/or Sunday nights during the summer months. Check Sweeney's window for posters advertising upcoming events; or enquire in the bar or shop.