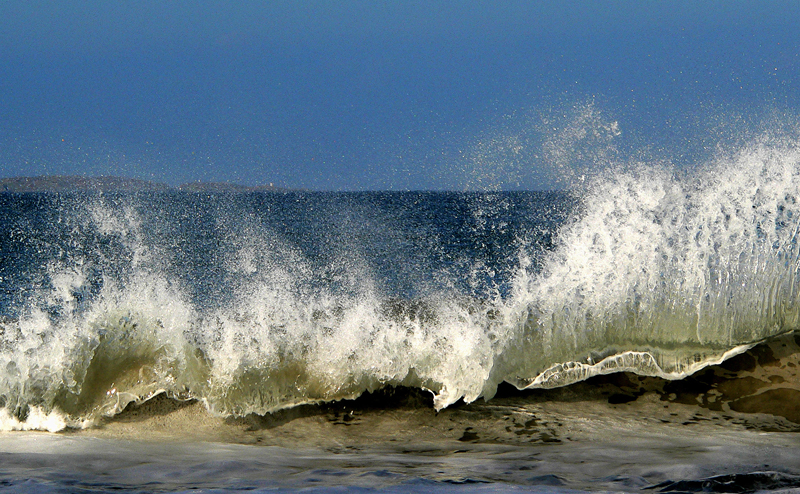 Below, you'll find details for the 2016 FESTIVAL OF THE SEA. This is as accurate as we can give at this time (early June - the programme may still be subject to change).

The 2016 Festival takes place between the dates of
Friday 29th July & Tuesday 9th August
Called "Festival of the Sea" because the Aughrus Peninsula is as surrounded by the Atlantic Ocean as it could be, unless it were an actual island! A great mix of events suitable for all tastes and ages.

KING & QUEEN OF THE FESTIVAL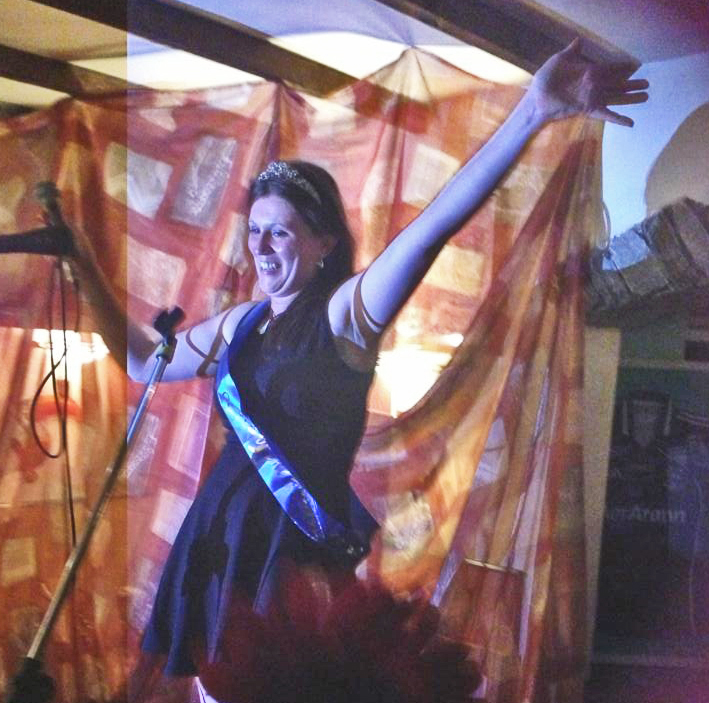 Oliver's Bar, 10.00pm
Contact
Kenneth De Lappe
085-746-8512
€15 per contestant
SET DANCING
Joyce's Bar, Cleggan, 10.00pm
CRAFT FAIR
1-3pm, Claddaghduff Community Hall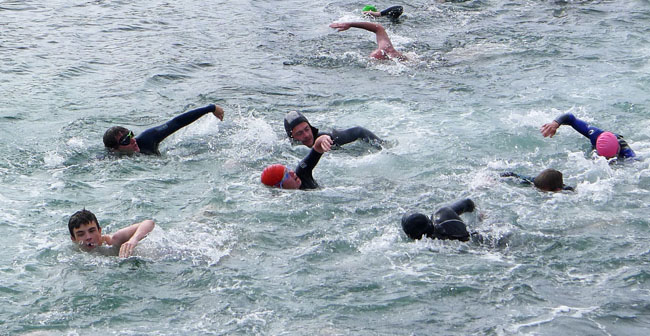 FUN TRIATHLON
Register Cleggan Community Centre, 4pm
(Over 16s); €30 per team of three/individuals)
Contact:
Kenneth De Lappe
085-746-8512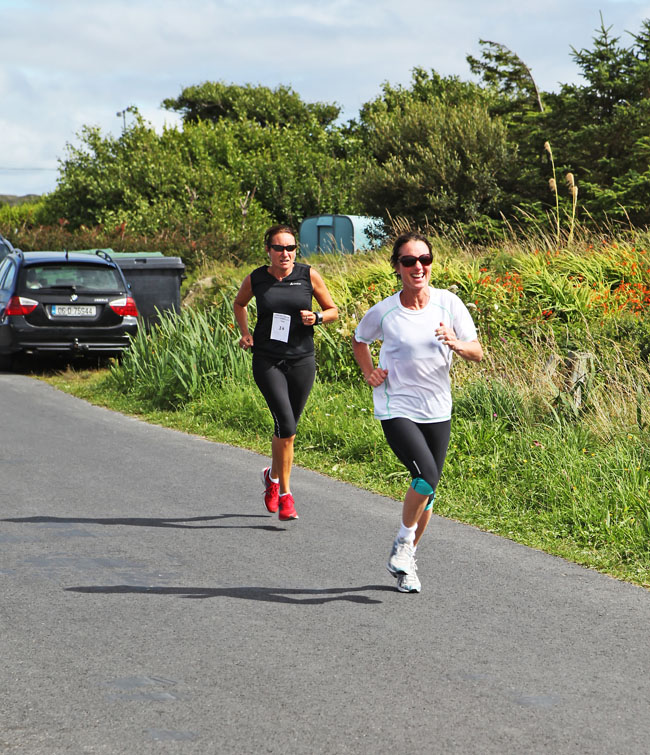 Presentation of prizes in Newman's Bar, Cleggan, afterwards. All welcome.

WALK with Michael Gibbons (well- known archaeologist):
This year the walk is planned for Gleann, Barnahalla (a fascinating, isolated and beautiful location on the Aughrus Peninsula).
Meet at Claddaghduff Church at 11.00am (strong footwear and rain gear essential).
€10 per person - Tel Laurence 085-871-9111
Cois Cladaigh, the Galway-based mixed-voice choir, are returning to to Claddaghduff for a concert, starting 8pm.
Claddaghduff Hall. €15

Newman's - music
10pm. Free entry
TREASURE HUNT (by car)

Starts at Claddaghduff Hall 1.00pm
€20/car. Tel Cathal O'Malley 086-079-2191

BINGO4ALL, Claddaghduff Hall, 8.30pm
Sweeney's, Claddaghduff - music
10pm. Free entry

MARRIED VS SINGLES SOCCER MATCH
2.00pm Omey Strand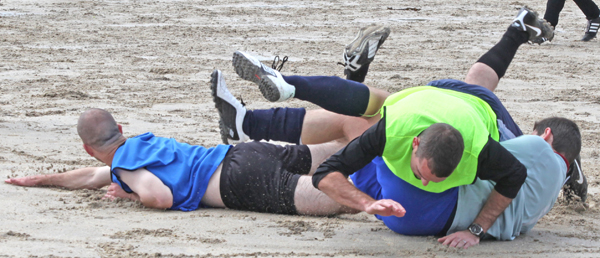 Kids' Sports
11.00am, Omey Strand - Free of charge
and:
Beach Golf
11.00am, Omey Strand
TABLE QUIZ (MARY TERESA O'TOOLE MEMORIAL)
Pier Bar, Cleggan, 9.30pm
€20 per table of four
Always a real fun night!
MARY O'TOOLE was very knowledgeable and she loved table quizes. She was also very good at them! Even though her loss means everyone else's chance of winning is improved, she is and will be sorely missed by all.
WALK THE PERIMETER OF OMEY ISLAND (9km)

Assemble at Omey Strand car park at 10.00am

€5 per person (have suitable walking gear)
Contact: Kenneth De Lappe 085-746-8512
SEAFOOD BUFFET!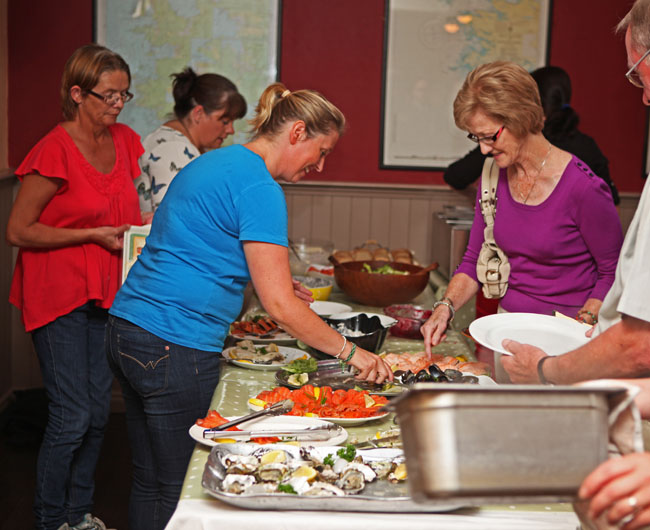 Oliver's Bar, Cleggan
€25 per person

Two sittings (7.00 & 8.30pm)
ALL THE SEAFOOD YOU COULD POSSIBLY EAT!

Contact:
Angela De Courcey for tickets: 087-742-6620
Real Adventures: Kayaking/Paddle Board
2pm Cleggan Beach. €25/15
10k RUN (MARY COURCEY MEMORIAL CUP)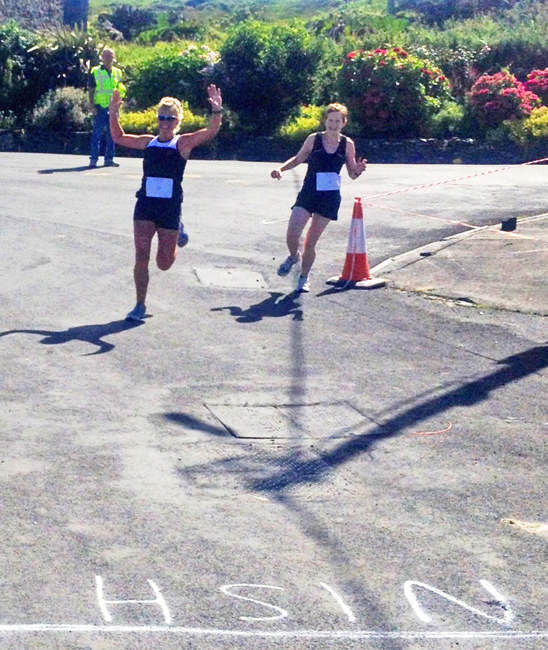 €10/person
Register Cleggan Community Centre

6.00pm
Contact:
Marty Courcey
086-816-1885
Presentation afterwards at Newman's Bar, Cleggan
TRAD SESSION
7.30-10.00pm Oliver's
Mary, Heather, Alan, Peter and friends
Musicians and singers welcome
POOL COMPETITION
The Pier Bar, Cleggan
9.00pm €10 entry fee
DAY TRIP TO INISHTURK SOUTH & INISHTURBOT WITH MICHEAL GIBBONS
Pick up at Eyrephort Beach (Kingstown) at 11am
Contact William Hughes 095-44647
(Notes:
- This is always very popular and early booking will be essential
- Bring weather gear and packed lunch
€50/person)

WINE & CHEESE RECEPTION/
Book launch: by Mary Rose Gahill: "Boffin - The Story of a Dog Who is just a Little Bit Baughty"

Sweeney's Strand Bar,
Claddaghduff, 9.30pm
€10/person
GOLF: 3-BALL SCRAMBLE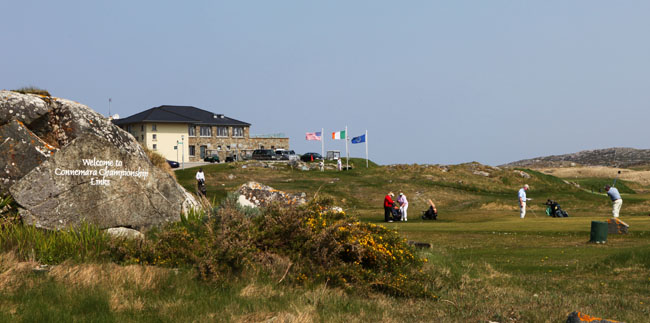 Ballyconneely Championship Links, 4.00pm
BBQ after in Oliver's
Contact Peter Higgins: 095-44640 for details and entry
CHILDREN'S NATURE WALK
Omey Car Park, 12.00pm
Free of Charge; adults must accompany their children

OMEY DASH SPRINT TRIATHLON
Register at triathlonireland.com
Tel Laurence 085-871-9111 for info

SHOREFISHING ANGLING COMPETITION

8.00-10.00pm, Cleggan

Contact: Chris - 083-197-3132

COMMUNITY PICNIC
(Bring your own!)

Omey Island, 1.00pm
Enjoy music from the 60s/70s/80s

'60s DISCO

Sweeney's Bar, 10.30pm

Fancy Dress

BINGO, Claddaghduff Hall, 8.30pm
SPONSORED MIDNIGHT CHALLENGE WALK
Assemble Claddaghduff Hall. High-vis gear and lamps essential.

Contact: Kenneth De Lappe 085-746-8512
3-Ball Challenge
Hazelwood P&P Course 6.30pm
Contact Alan 083-468-6685 or
Peter 095-44640