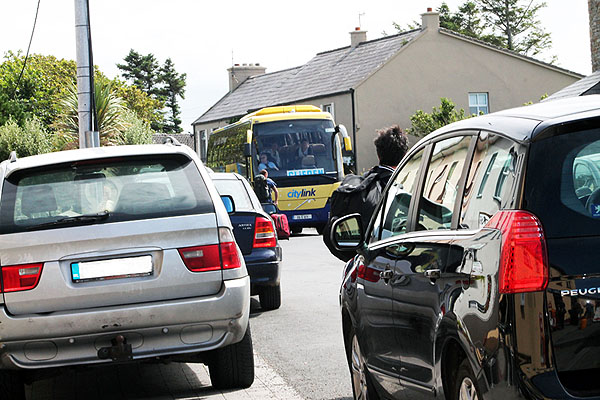 Galway County Council has now issued its draft Traffic Management Plan for Cleggan village and harbour (we received a copy of the plan - drawing plus accompanying 6-page text detail).
This is obviously something that directly affects all those living and working in Cleggan village and harbour area; and of course it affects all those who come to Cleggan for whatever reason.
The County Council stated in its accompanying letter:
"All submissions in relation to this plan, received in writing at this office before 4.00pm on Friday the 10th April 2015, will be considered by Galway County Council, before the adoption of the final Traffic Management Plan".
Of course those concerned should make sure to see the County Council's full Draft Plan. BUT, since this may be difficult for some, we've tried to summarise the 20 points in the attached half page document (we don't guarantee that it's accurate, and we take no responsibility for any errors, but we believe it to be a fair summary).