Friday 28th March was a very special night in Claddaghduff Hall. As part of the continuing celebration of the 50th anniversary of the school, a concert with Cantairí Chonamara and the children of Claddaghduff National School was held in the Hall.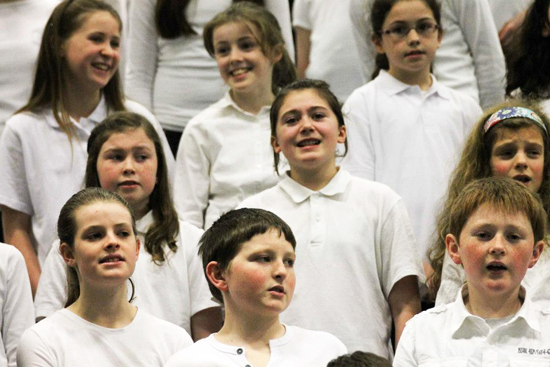 The concert featured the adult choir, the children's choir, musical recitals by some of the children and an exhibition of sean nós dancing. It was a truly wonderful night of music song and dance and a special collaboration of young and old.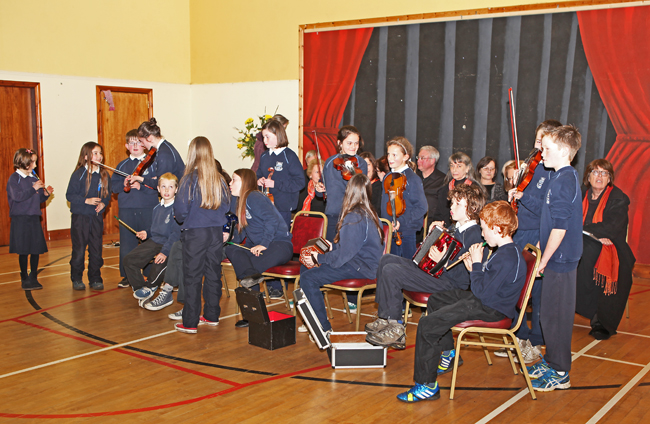 The photo to the left shows the pupils getting ready for their performance of a number of trad sets....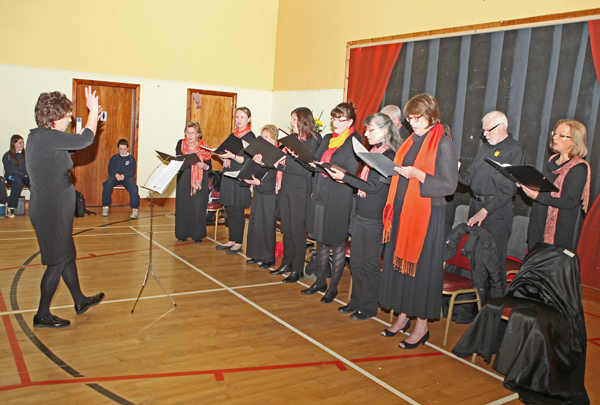 ...and on the right, the Cantairí Chonamara are in action.
The concert also featured solo performances on piano from four of Music Teacher Breda O'Toole's pupils:
- Alice Marinot Wood, who performed 'Young Foal' and 'London Bridge'
- Ava Dyck, who performed 'Grass So Green' and 'Robot Dance'
- Millicent Marinot Wood, who performed Christian Petzold's 'Minuet in G' and Scott Joplin's 'Rag Time'
- Leah Dyck, who performed 'Debussy's 'The Little Negro'
Here's the last playing of the well known polka 'Maggie in The Woods', performed by the pupils. You can tell from the applause that it was well received!

And below, part of the beautiful 'Hard Times Come Again No More' (Stephen Foster), sung by Cantairí Chonamara:
Hearty congratulations all round!