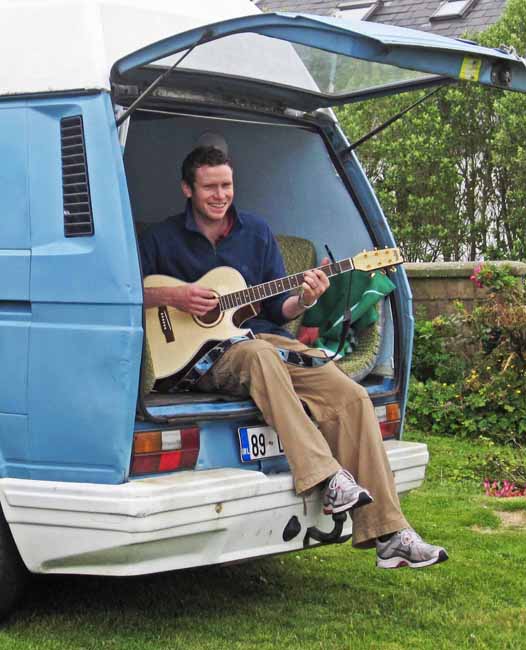 The Dusty Banjos' Annual Cleggan Music Weekend takes place each year in the village of Cleggan, on the weekend nearest to the longest day.
Thus, in 2014, it takes place on the 20th and 21st of June.
Dusty Banjos is a community-based Irish trad music activity, run by Cleggan residents Mary Lovett and Heather Greer. Its aim is to support adult learners who want to improve their skills and to enjoy playing music with others.
You can read more about Dusty Banjos (and Mary's and Heather's musical work) on their websites, www.DustyBanjos.com, and www.IrishTunebook.com.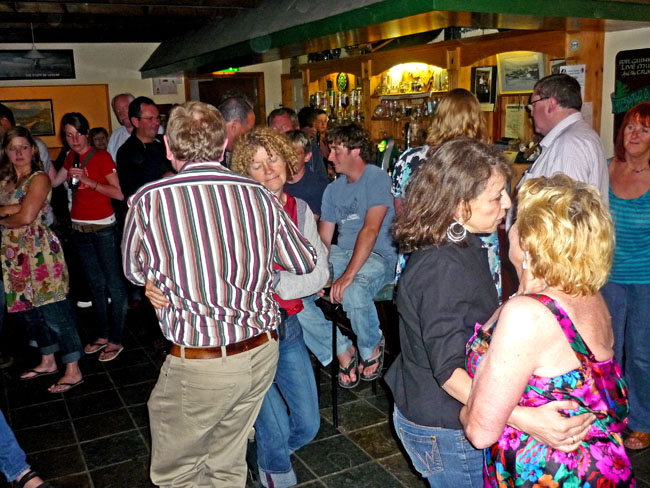 The Cleggan Music Weekend is a weekend when the Dustys musicians and singers come to town! They're joined by... well, they're joined by as many other musicians and singers and dancers - AND AUDIENCE - as care to come along: the more, the merrier! There are usually from 50-75 musicians all playing away together, and lots of lots of others joining in the fun - and we hope to see YOU there too! An increasing number of visitors from outside of Ireland come each year, including some who have longed to sing a song in an Irish pub but have never before felt they could - and now they try to come along each year; and we love that!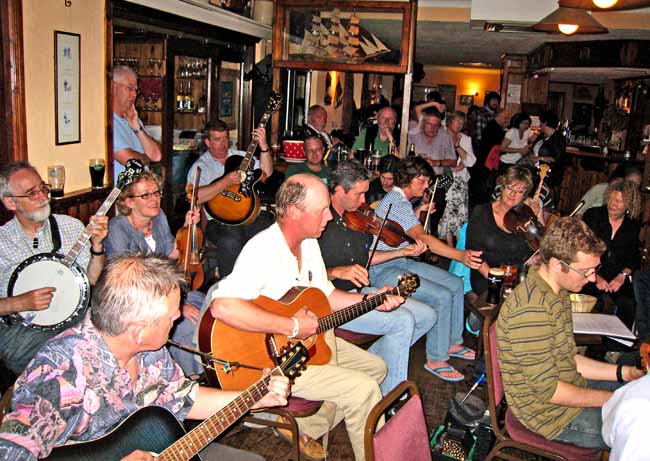 So here is the basic timetable:
- Friday, approx 9.00pm:
Session in Newman's Bar,
Cleggan.
- Saturday, approx 9.00pm:
Session in Oliver's Bar,
Cleggan.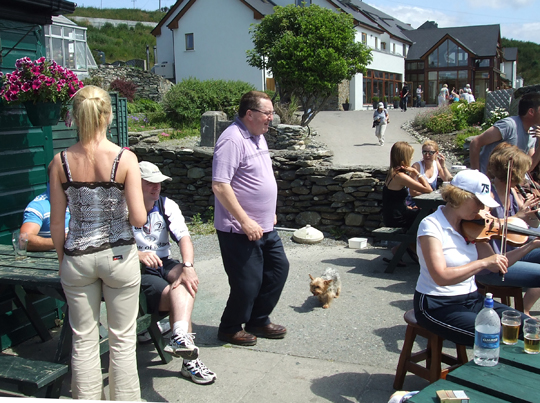 BUT...expect music and dance more or less at any time. Unless the sun is shining so strongly that people lay down their instruments and head to the beach, there will probably be informal sessions all day on Saturday -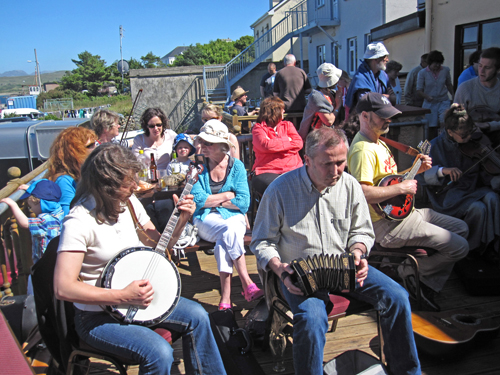 Oliver's, most likely, maybe outside on the deck.

For a look at the 2013 Music Weekend, have a look through the photo gallery below: