AN OPEN LETTER TO THE AUGHRUS PENINSULA COMMUNITY AND ITS FRIENDS

The Aughrus Peninsula - Cleggan, Claddaghduff, Omey Island, and this lovely part of N.W. Connemara - is a beautiful area, inhabited by some of the loveliest people you could ever meet, anywhere.
I write this open letter, as a 100% true account, of a less happy side of life in the area. It's based on my own experiences of living here. I conclude the letter by putting forward some positive suggestions for change.

Before moving to the Aughrus Peninsula: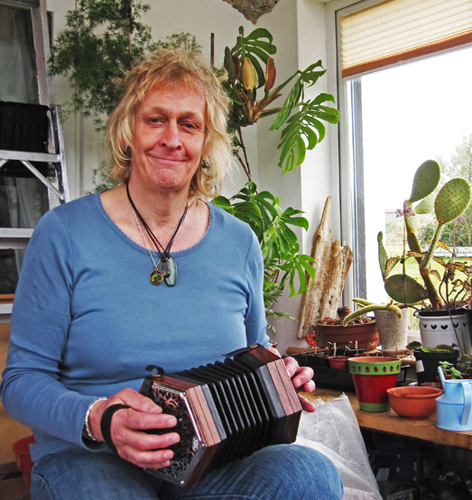 Perhaps I can begin by telling you something of myself, and how I come to be here. My name is Heather. For many years - decades, in fact: since the early 1980s - I visited here, the guest of my oldest and dearest friends, who had a holiday house here. I came here several times each year, for long weekends and sometimes longer and, as is the case for so many visitors to the area, I fell in love with the Aughrus Peninsula and the lovely people I met here.

As so many visitors to the area do, I longed to own my own home here, and eventually to settle here, with the Aughrus Peninsula as my own and only home. Till then, I had lived in Howth (my home since I was one year old), and although I loved Howth, I yearned for the peace and loveliness of this unspoilt part of Connemara.
After many years of looking at possible homes - it's something that so many 'wannabe blow-ins' do - in 2000 I bought a house in Emlough, a mile and a half from Cleggan, overlooking the beautiful meadows of Rossadilisk and, beyond that, the Atlantic Ocean and the twin islands of Inishbofin and Inishark.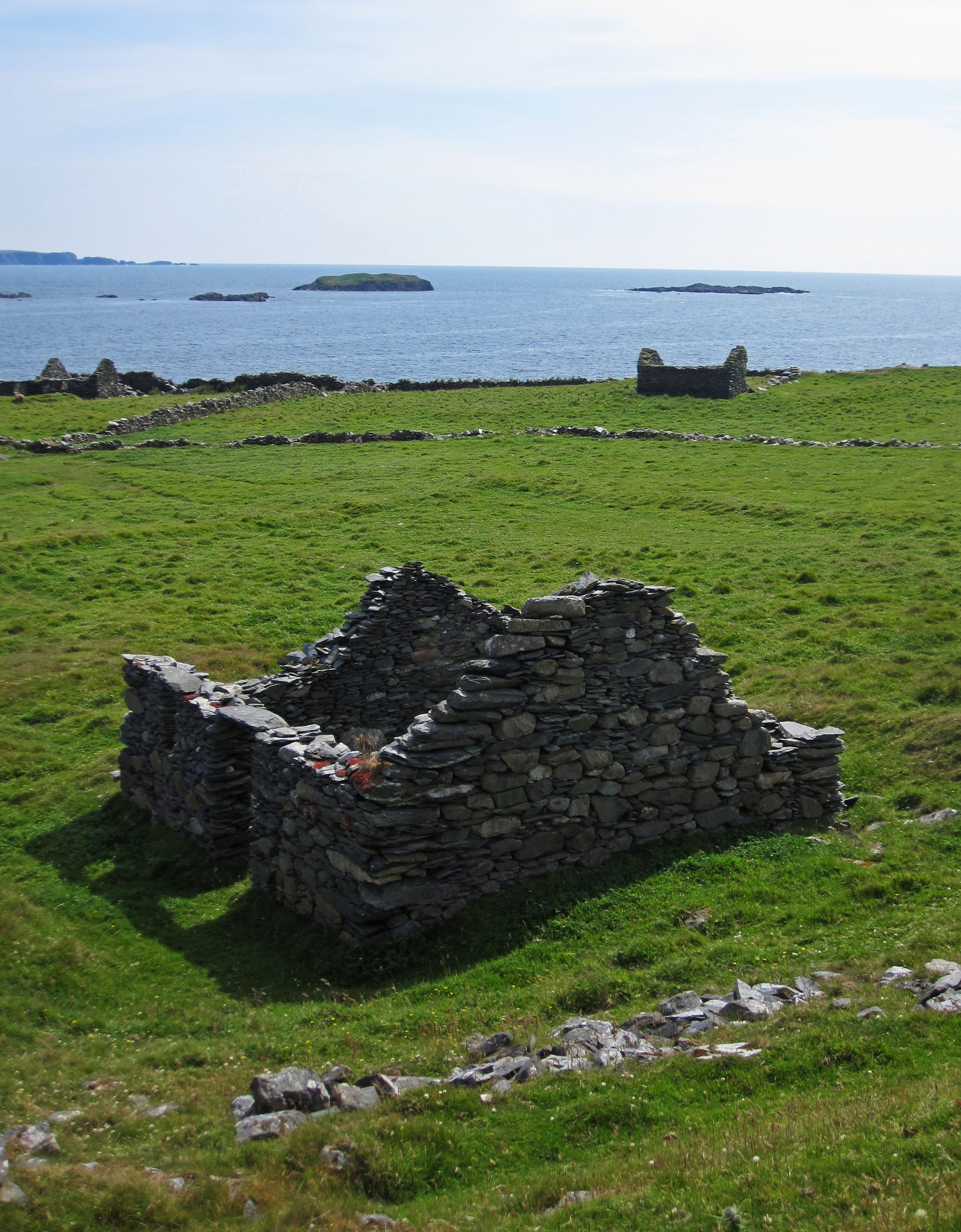 I find it hard to begin to imagine the pain that the remaining islanders of Inishark must feel, when they too look out over what was once their only home.
I look down at Rossadilisk - lovely Rossadilisk - and again I find it hard to imagine the pain of that village, when the sudden storm on October 1927 carried away virtually all of the able-bodied menfolk from that village (and so many men from Bofin and the islands off Co Mayo), in what became known locally as the "Cleggan Bay Disaster" - and the once-thriving village of Rossadilisk died.
There is so much tragedy in the history of this area; so that it seems almost petty to write what I'm going to write here: a personal experience of my time trying to be a helpful member of this community, which in so many ways has been so kind and welcoming.
I wonder how this personal story will affect me here. It may lose me friends, or at any rate people I had thought of as friends. But...I write it down here because I believe very strongly that there are ills in this community, ills that many of the local people here know and understand but are reluctant to talk about. And because this area could be so much more. Because the area in recent times has lost so many of its young people to far-flung places, some never to return. Because the area deserves more.

I bought what is now my only home, here, in 2000; and from around 2005, when I had decided to retire from my professional career, this became my only home; it is where, if I'm lucky, I will die, in due course, though I hope not for a while yet.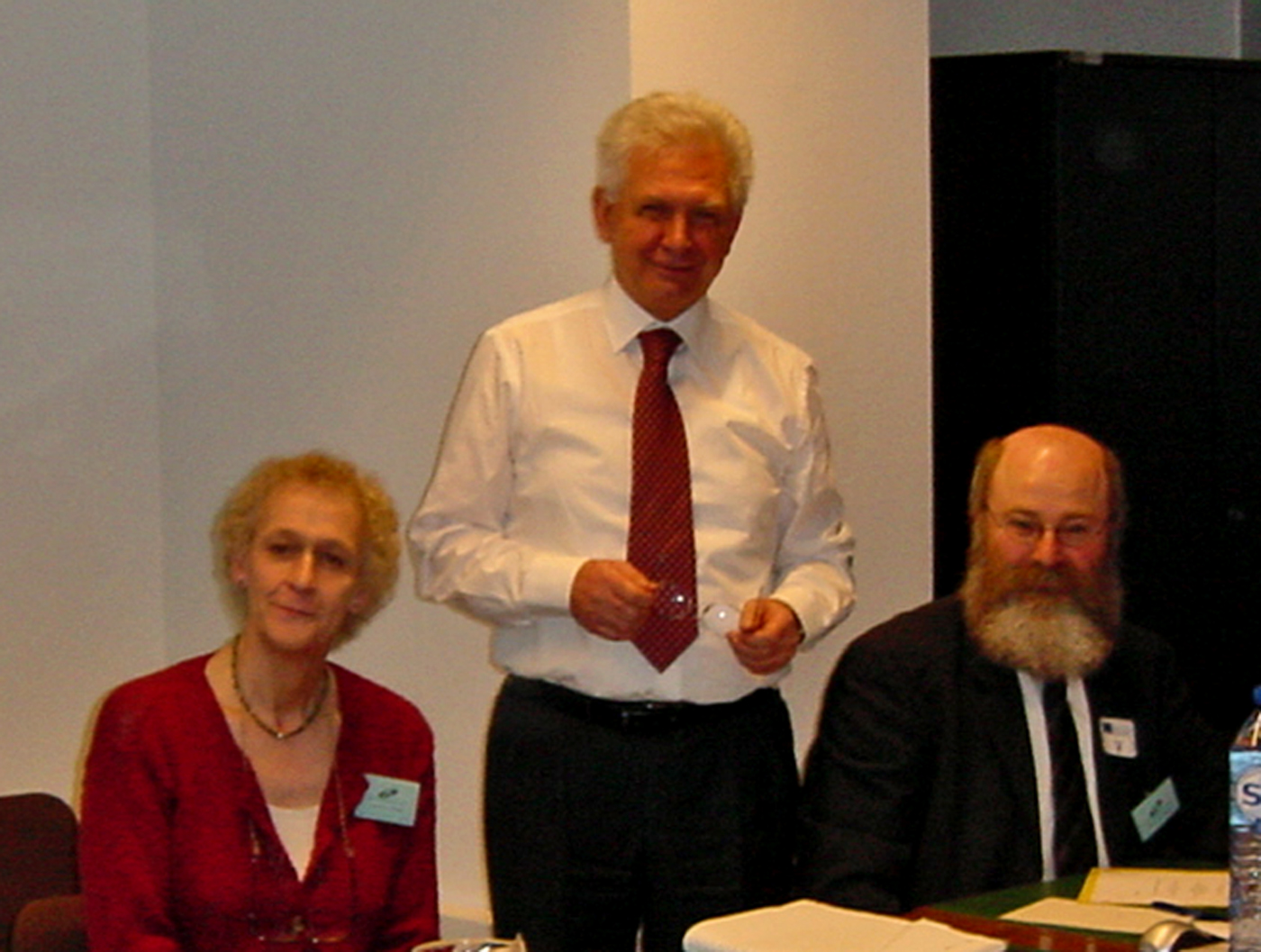 I enjoyed my professional work very much, working with the most intelligent and senior members of the business, university and public sector people in the energy field: trying, with them, to stem the inevitable run of history towards an environmental catastrophe in our world.
In 2006 I gave all of that up, and retired, and came to live here in Cleggan. In doing so, I refused a request to evaluate and recommend upon the largest ever R&D programmes on energy technology research and mix, preferring to settle for, and settle in, this community.
Settling in and settling down - creating websites for the area:
After some years of living here, I wanted to try to give something back - to become a more integrated part of this community, which has been so kind and welcoming.
Knowing nothing about building websites (but computer-savvy nonetheless), and realising that this area didn't have any web presence at all, in 2010/ 2011 I hit upon the idea of building a website that would promote the attractions of the Aughrus Peninsula. I take photographs as a hobby, and I thought that would help in showcasing the area.
So I began to learn how to build a website; and in 2011 I published this site - www.AughrusPeninsula.com. It was - and remains - a 100% non-profit, voluntary website, with no charge for anyone who advertises on it.
To my surprise, the website became popular, and many, many people discovered the Aughrus Peninsula through it, as they continue to do and as I hope they will in the future. With the help of voluntary donations from some of those whose businesses are promoted on this site - and topped up from my own pocket - my partner and I produced 5,000 promotional flyers, and distributed these, and posters, to bars, shops, hotels, tourist offices and many other places.

Soon after, the Cleggan Claddaghduff Community Council asked if this site could become the 'official' website for the area, and I readily agreed, with the stipulation that it would remain my property, and run on an entirely voluntary basis.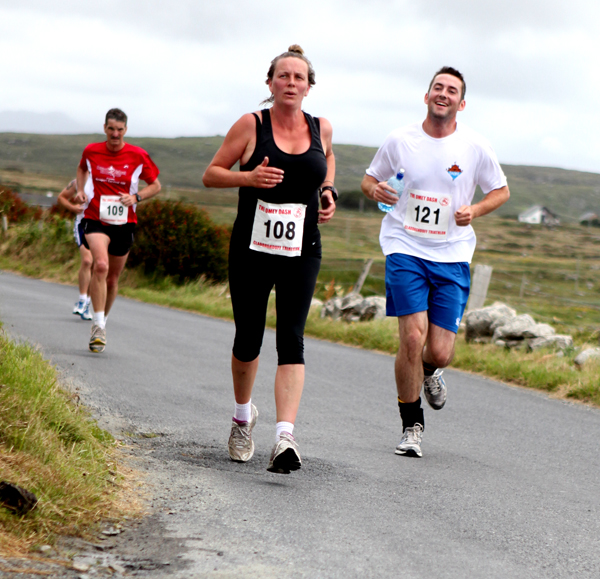 Shortly after that, I was asked by the Council if I would build and operate the website for the annual Festival of the Sea, which once again I readily agreed to. It was very hard work, involving many, many hours, days, weeks of work...but the rewards were many. I built the website, and I ran it voluntarily for the 2012 and 2013 Festivals.
For 2012, I was surprised and frustrated by the lack of cooperation from the Community Council, and the enormous difficulty in obtaining information of any kind about the events included in the Festival. But we persevered; and by 2013 a group of mostly non-Council people were helping, by providing photos and information about the various events.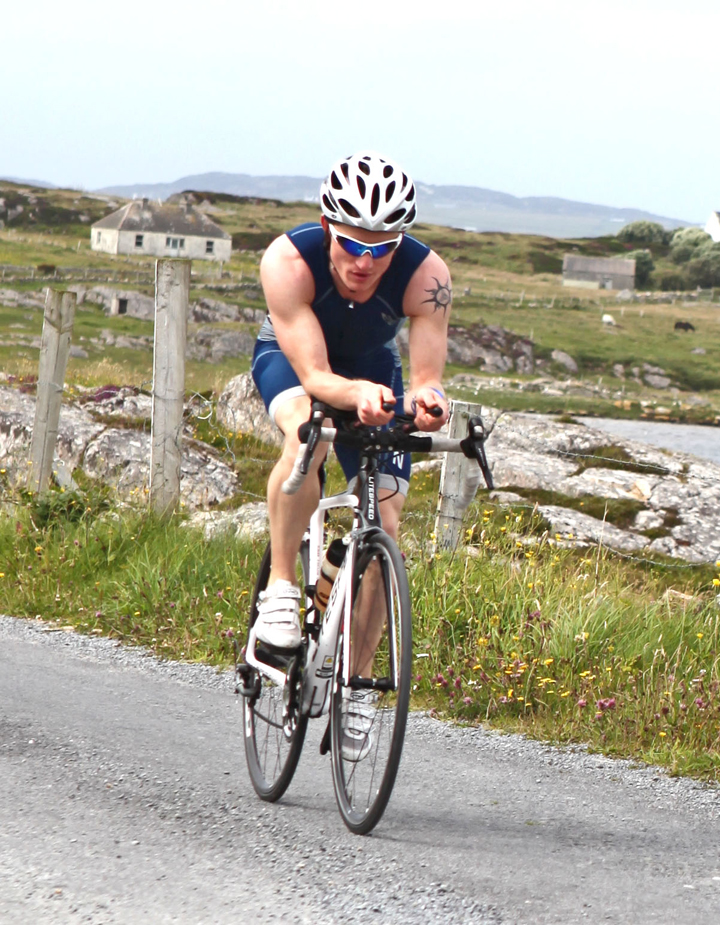 Things were going along well, although the work consumed some months of ongoing hard work each summer. One day I was approached by the then Chairman of the Omey Dash Triathlon, who surprised me a bit by telling me - not asking - to give my fee for building and operating the Omey Dash website (www.OmeyDash.com). I refused this, saying that I was retired and only did this work as a non-paid, voluntary hobby. But, after a number of months of dialogue, I agreed to host the information for the Omey Dash, on the main Festival website and on this site also. This arrangement worked well for 2013.
In late 2013, the initial batch of 5,000 flyers and other promotional materials having been used up, I approached an Officer of the Community Council to see whether they would contribute towards replacement flyers for what were then the 'official' websites for the area. The websites were bringing many visitors (and much-needed money and work) to the area; and they, and the associated Facebook pages, were active and much visited, by locals and visitors alike. To my surprise, the response to this approach was dubious: there was doubt that the Council would provide this (minimal) support. Given this response, I decided on the alternative approach: ask for voluntary donations from individuals and business, and make up the balance from my own pocket. And that is how it has proceeded: many of those whose businesses are showcased on the Aughrus website gave voluntary donations, and with just a little bit more from my own pocket, new flyers are being designed and will soon be printed and distributed widely.
Concerns about the Community Council - parking problems in Cleggan: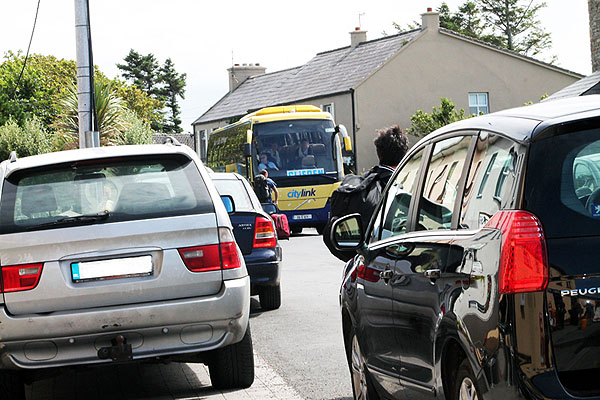 During all of this activity, I had been surprised and saddened by the apparent lack of support or openness from the Community Council. In parallel with the websites, I had been approached by a number of residents of Cleggan about the ongoing, and increasing, traffic/parking chaos each summer in the village; and during 2013 I initiated publicity about the problem in the local and regional newspapers. I wrote to the Community Council about the matter, which has been an ongoing one for some 20 years. They talked to a local County Councillor, but from what I was told, I was alarmed by apparent inconsistencies in the timescales given by the County Council for addressing the problem, and by the barriers they raised. For this reason, I did what anyone in this country can do: I paid for and submitted a Freedom of Information (FoI) request to the County Council. The response was minimal. I approached the Community Council once again, and advised them that I proposed to submit an appeal to the County Council. Believing it would help the appeal to be able to write that I had discussed the problems at Community level, and had the support of the Community Council, I asked for their permission to state that in my appeal.
To my surprise, this permission wasn't forthcoming, even though the inconsistencies in information, and the delays indicated by the County Council, were intolerable and inexplicable - even for the most minimal actions that would help to alleviate Cleggan's mounting traffic/parking problems.

In any case, I paid for and submitted an appeal to the County Council; and this time the response was much more complete. However... the response, together with the records from the County Council's Minutes from their own monthly meetings, only served to increase confusion and decrease any expectation that Cleggan's (now very serious) problems would be addressed satisfactorily any time soon.
Recently, I made a posting on the Aughrus Facebook page, outlining the lack of timely action by the County Council to address Cleggan's problems, and the inconsistencies in what they had said or written about the timeline for addressing these problems.

Further problems with the Community Council:
As a side remark in my Facebook posting, I wrote that in proposing to make an FoI appeal to the County Council, the Community Council had been asked for their support and that that support had been withheld - something that is in reality a matter of record.
Shortly after that, I was approached by the Community Council, with a suggestion that I should write a letter of apology for my remarks. This I refused, since my (more or less incidental to the main topic) comment was in fact a true account of what had happened. I did however agree to write to the Council (though not an apology); and I subsequently wrote a polite letter outlining my position and making what I felt were some helpful operational suggestions about how to increase effectiveness in local governance.
I also spoke with a number of local residents, all of whom put forward the view that the Community Council operates like a 'closed shop'; that on many occasions decisions apparently taken by the Council are subsequently overridden by individual members; and that what happens within the Council is frequently unknown to the community as a whole.

I myself, on the occasions when I had attended, ex officio, meetings of the Community Council, had heard absent members referred to in a derisive and unfair way - something that disturbed me greatly, since it indicated a lack of respect between Council members.
Some time after my letter to the Community Council, it was necessary for me to phone a member to request necessary information about one of the planned events. My request - a polite and friendly one - was interrupted by a strongly worded demand for an apology to the Council. This request I again refused, since I felt there was nothing to apologise about.

Ongoing difficulties in running the 'official' websites:

In early 2014, realising that the 'architecture' of the Festival of the Sea (and Aughrus Peninsula) websites was inadequate, I spent some six weeks of hard slog in redesigning and rebuilding the website structures, from the ground up. By the end of that time, we had websites that were 'fit for purpose', not just for the present but for the future also. It seemed worthwhile.
In the meantime, the Community Council continued to remain a more or less closed book, from the point of view of providing information about planned events. And I was receiving weekly frustrated emails from intending visitors who needed dates so that they could book accommodation for the summer of 2014.
With mounting frustrations, and a desire to learn more about how the Community Council operates, I recently wrote again to the Council, requesting information about its Constitution and operating procedures.
On May 7th, I received a reply, and in fairness I must say that I was provided with comprehensive information about the Community Council's Constitution and operational procedures.
That reply went on to state: "For the 2014 Festival of the Sea, the Community Council, through the Festival of the Sea Committee, proposes to operate the festival website...we would be grateful if you would forward all relevant web materials for the Cleggan Community Council and Festival of the Sea to [a member of the Council]."
Where now for the Aughrus and Festival websites?
I immediately replied to the Community Council, saying that I would cooperate fully in their taking over the Festival of the Sea website: within 24 hours of notifying me of their nominee for ownership and operation of the Festival website in the future, I would and will arrange for the domain to be 'unlocked' and 'unpublished', and the necessary Authorisation Code to be issued that will allow for the transfer of the Festival of the Sea domain name. For technical, legal and other reasons, the site must first be 'unpublished', and its content may not be transferred to the Council's nominee.
This is a matter of the deepest regret for me personally. The Festival website has taken many weeks and indeed months of work on my part, and I believe that the site has operated as well as it could have done for the 2012 and 2013 Festivals (I invite you to look back at those years, by visiting what are now my own personally owned archive sites: www.FestivalOfTheSea2012.com and www.FestivalOfTheSea2013.com ).
But it is of course a matter for the Community Council to decide on the future operation of the Festival website, and I respect that fully.
From here on:
- The Festival of the Sea website will be built and operated by a different nominee of the Community Council (three months on, they still haven't actually taken it over or created a website for the Festival!); and:
- This website (www.AughrusPeninsula.com) will continue as a promotional website for the area, as my own personally run, 100% voluntary and non-profit, website promoting the beauty of this area, and its facilities for visitors and locals. NOTHING WILL CHANGE IN RESPECT OF THE AUGHRUS WEBSITE, EXCEPT THAT IT WON'T BE DESIGNATED AS THE AREA'S "OFFICIAL" WEBSITE. So it's business as usual for www.AughrusPeninsula.com.
Why this open letter?
At the very outset, may I acknowledge more or less without reservation the dedication and amount of time and effort given by many members of the Community Council.
BUT...
It's my firm belief that this community would benefit greatly from a root-and-branch reform of its Community Council (this perhaps mirrors concerns about the operation of representative bodies at a wider regional or national level). I write this solely because I believe the benefits to this area could be huge (I should state categorically here that I have NO personal interest in membership of the Council, or in being a part of its operation; this is NOT an effort on my part to attempt to exercise power, or to level accusations at any member of the Council, or at the Council collectively).
What kinds of reform would be appropriate? Here are some suggestions:
1. Far greater efforts could be made to invite a wider membership of the Community Council.
2. The participation of women - who put in vast amounts of work on the ground, in so many ways - should be more actively encouraged. The same applies to younger members of the community.

3. No member of the Community Council should serve for more than three consecutive years (although the Officers, in particular, the Chairperson, a Vice-Chairperson, and probably the Hon Secretary and Hon Treasurer, should serve for an additional one or perhaps two years). This is a common enough operational rule for Committees and Councils, and it works well in keeping such bodies vital and renewed.

4. Agendas, and full minutes of items discussed and matters agreed, should be published promptly on a community website, for all to read.
5. Regular 'open' meetings should be held with the wider community, to seek their ideas and involvement; and to discuss what kind of community people want to see develop for themselves and their families, and for the many visitors to the area.

6. Within Community Council meetings, mutual respect between members should be insisted upon.
7. The Community Council should enact its business via a series of Sub-Committees, each one addressing matters of central concern to the community - for example, promotion of and support for local enterprise; environmental matters; dealings with third party bodies such as the County Council and FORUM; and improvements to the infrastructure of this area. Again, the transaction of business via Sub-Committees is a normal way of operating, and an efficient and effective one.
There's so much that could be done. Cleggan Harbour is a mess. There's urgent repair work needed to Aughrus Pier and elsewhere. A great deal more could be done to promote tourism and facilities for tourists. Much could be done to make the area more attractive to the youth in this area...

In conclusion...
This open letter is written ONLY because I believe very firmly that the matters that have transpired should be shared openly with the community at large, and with the friends of the community. It is intended ONLY to put forward suggestions, which it would benefit this community to discuss openly and fully and constructively.
And the fact that I have taken so much time and effort in writing this open letter derives ONLY from my desire to see this area and its community - which has been so welcoming and friendly to incomers like me - prosper, become more vibrant, and more supportive to the community it serves.

I wish the Community Council well in its endeavours; and, for what this is worth, it continues to have my support to the extent that it serves the community well.
Heather Greer
15 May 2014