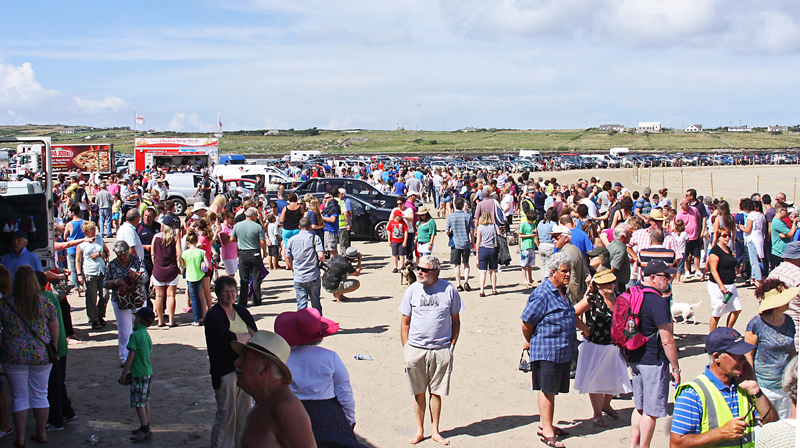 The 2017 Omey Races - one of the most famed and loved events in the calendar for the whole of Connemara, and neck and neck with the Connemara Pony Show for numbers!

We're told that the 2017 Omey Races will take place on Sunday 30th July. If that's the case, well, high tide on that day is at 11.00am approximately, which would mean that the races are likely to be a morning event this year, since they HAVE to take place on either side of the high tide. Please don't take this date as 100% definite until we have official confirmation.

The Omey Races is such a well known event that we probably don't need to say much about it. But, for those who don't already know, it represents the ONLY non point-to-point pony beach racing event in Ireland; so the organisers tell us, anyway.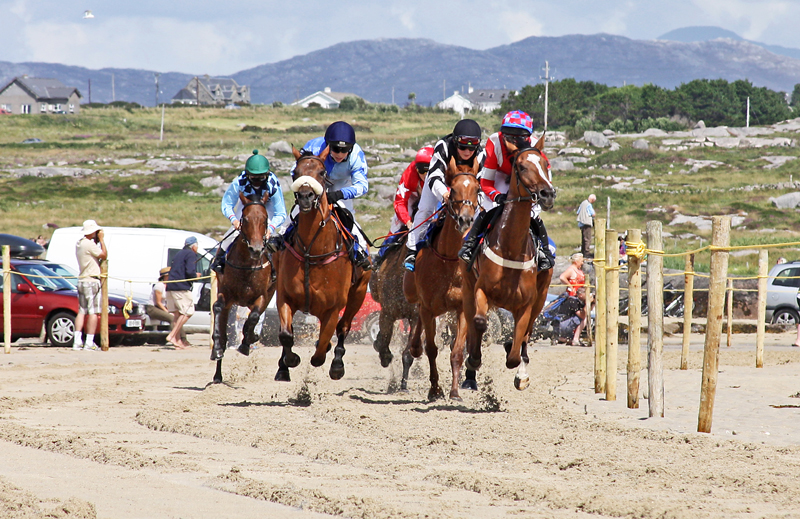 Not just pony racing. Food and drinks stalls; vendors of pony equipment; hats; basket makers; live Irish music; a line of bookies ready to give you unbelievable odds on the ponies...it's all there. There's parking for cars on the beach itself. Just head to Claddaghduff and take the turning to Omey Strand beside the Church, and the stewards will sell you a ticket and tell you what to do.
Below is a small gallery of photos from a previous Omey Races, courtesy of Richard Conneely.