2017 CLEGGAN/CLADDAGHDUFF
FESTIVAL OF THE SEA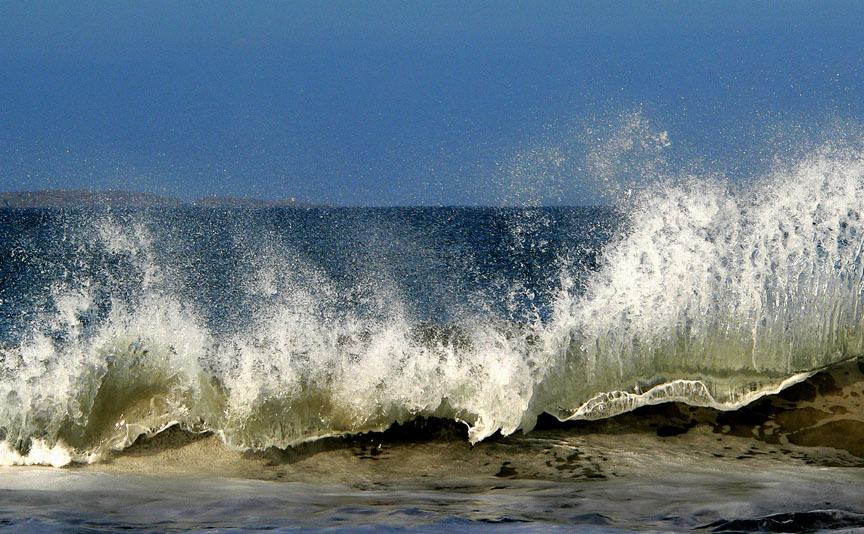 We can now bring you the final version of the programme for the 2017 FESTIVAL OF THE SEA (courtesy of the Comunity Council/Festival Committee (scroll down for a version you can download and print).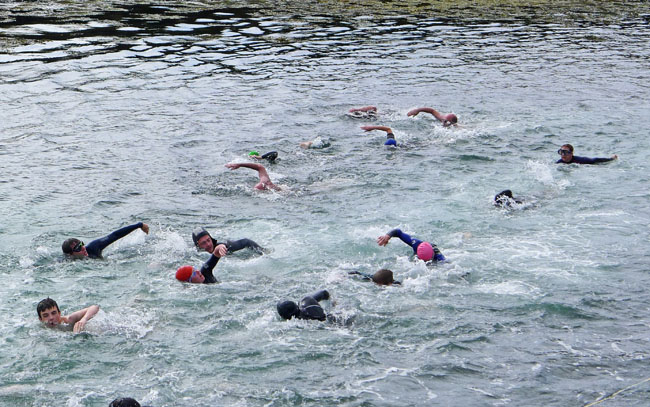 As everyone knows, the Festival of the Sea has something for everyone: races, guided archaeological and local walks, food, music... and guaranteed lots of fun for the family! This is the swim part of a previous Fun Triathlon.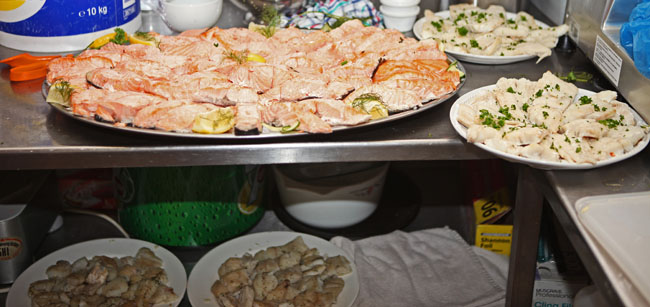 The Seafood Buffet in Oliver's Seafood Bar and Restaurant is always a great favourite - and why wouldn't it be?
This pear's Programme includes AN IMPORTANT, NOT-TO-BE-MISSED ADDITIONAL EVENT: A SCREENING OF THE AWARD-WINNING DOCUMENTARY FILM "ATLANTIC", WITH A QUESTION-AND-ANSWER SESSION AFTERWARDS WITH THE FILM'S DIRECTOR RISTEARD O'DOMHNAILL: - CLADDAGHDUFF COMMUNITY HALL, FRIDAY 11th AUGUST, 7.30pm - admission €8. For more on this event, please just click
HERE
.
To download and print a copy of the final Programme for the 2017 Festival of the Sea, just click on the link below.